Follow Up Focus – The Holy Rude Church
---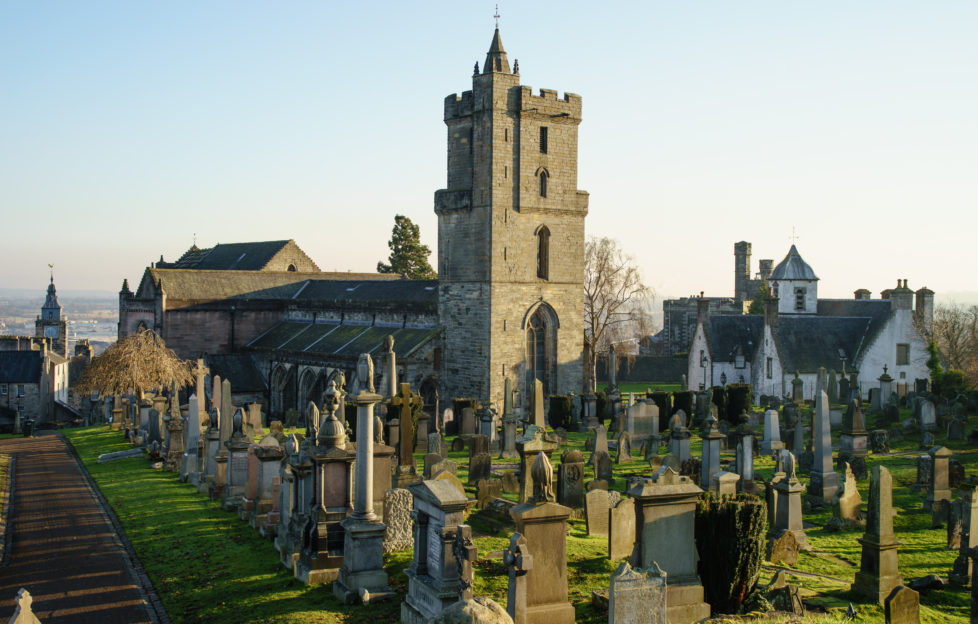 Credit: Shutterstock
Beautiful, historically important, much loved and still in active use, this kirk beside the castle has many a tale of its own to tell
As well as being the second oldest building in Stirling after the castle, the Church of the Holy Rude is also one of the most imposing.
It occupies a magnificent location on the shoulder of the city's highest hill and thanks to its close proximity to Stirling Castle, it has played a unique part in history. It was here that James VI was crowned King of Scotland, in a ceremony performed by John Knox.
The Holy Rude Church is even more impressive on the inside. The oak-beamed roof is one of the few medieval timber roofs still surviving in Scotland. Comparisons can be made to the magnificently restored hammer-beam roof of the castle's Great Hall, both superb examples of Scottish engineering.
You can experience this beautiful building at first hand by attending any of the regular Sunday morning services. Visitors are welcome any day of the week, however.
"As a congregation, we place a great emphasis on making the church an open, welcoming place for the thousands of visitors – 60,000 in 2018," says Rev Alan Miller. "They come to us from all over the world and many express their huge appreciation for the warm welcome they receive from our team of volunteers, who are on hand to help and to give information on the church's history.
"The congregation treasure the building, which has been enhanced over the years by the addition of fine stained-glass windows, wooden furnishings and the largest Romantic-style pipe organ in Scotland. The upkeep of such a large building is a responsibility the congregation take very seriously."
There has been a burgh kirk, or parish church, on the site for 900 years. It is the only church still in active use, apart from Westminster Abbey in London, to have hosted a coronation – that of James VI on July 29, 1567.

Subscribe to The Scots Magazine today and discover more about Scotland
(CLICK HERE)
Discover more of Scotland in focus >>