Focus On North West – Shellfish Safaris
---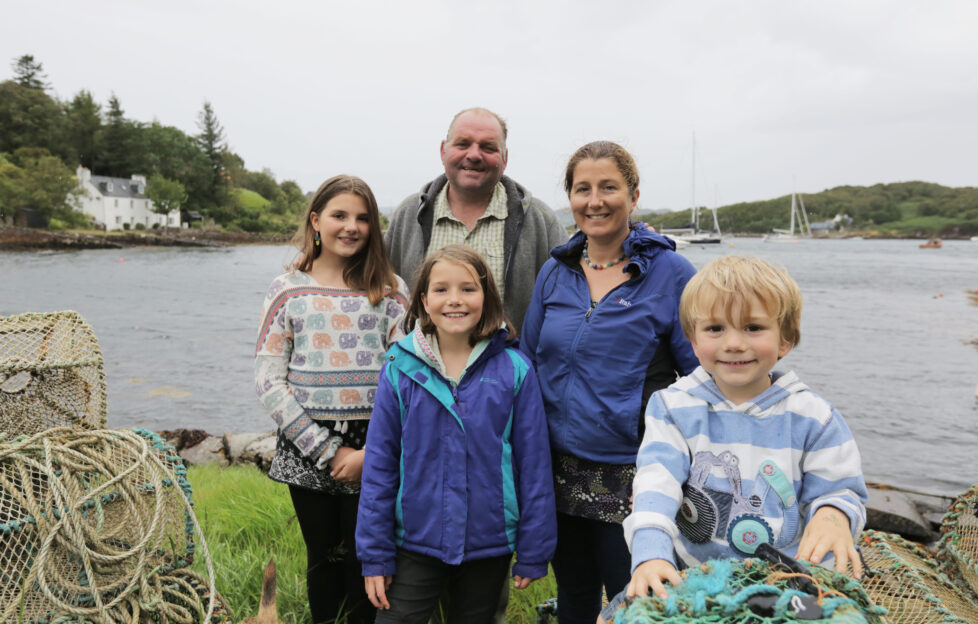 Search for the wildlife of the deep with a boat trip on the Zephyr…
Just off the southern shore of Loch Gairloch in Wester Ross is a little island known as Dry Island, and it is a holiday-maker's utopia.
Prevailed over by its "King and Queen" Ian and Jess McWhinney, who have even designated the island its own currency – the crab – this little island offers beautiful accommodation and freshwater swimming among many other activities. There is, however, one particularly unique activity on offer – Shellfish Safaris.
Ian McWhinney is a descendant of the Mackenzie family that have fished the waters around Dry Island since the 15th century, and his expertise and knowledge of the area are things he loves to share. The shellfish safaris offer visitors a truly unique experience to get up close with Scotland's watery wildlife; climb aboard Ian's traditional creel boat, Zephyr, and adventure with him across the waters of Loch Gairloch.
Each trip takes around 90 minutes and he can fit eight guests on the boat, though it might be a bit of a squeeze! As you cut across the beautiful loch, Ian will regale you with the area's rich history and point out details of the beautiful scenery. Loch Gairloch is a sea loch bordered by the imposing peaks of the Torridon hills in the north and smaller islands, dappled with yellow gorse to the south.
Ian uses a sustainable method of fishing called potting which, as opposed to trawling with nets that kill almost everything that's caught, allows for smaller catches to be put back. Pots are placed in spots that Ian knows to be lucrative, and once you've reached them, it's time to bring in your harvest! You can help haul the pot in and you'll be amazed at the creatures you find.
"We find all sorts of sea creatures from the deep!" Ian says. "You'll be able to see and handle everything from starfish, to shellfish and octopus."
The trips cater for all ages – the childlike wonder of seeing this wildlife up close is great for all ages. The added bonus is that your supper is included! Langoustine, crabs, squat lobsters, you don't know what you might pull in, but whatever it is, it's sure to make a delicious dinner.
The real rare treasures are brown and velvet crabs, but squat lobsters are also a delicacy. It is such a rare opportunity to appreciate this process up close, as Ian says, to journey with your food "from creel to meal".
The popularity and fame of the shellfish safaris really speaks for itself. Ian has welcomed visitors from across the globe, who have found out about this quirky activity from all sorts of world-renowned voices and publications,
"We have been featured on TV by David Attenborough and on many channels. The Guardian also voted us as one of the seven most eccentric trips in the UK!"
Scotland's seafood is one of the country's most treasured exports and Ian's shellfish safaris are a wonderful reminder of its value. The quality of the treasures that he catches is testament to the care, attention and expertise that he shows through his choice of traditional and more time-consuming fishing methods.
These trips are so much more than an exciting and scenic boat ride. They are a fantastic opportunity for an insightful and valuable lesson in the importance of knowing where are food comes from and respecting the hard-work that goes into our supper.
Take a look at this month's magazine and enjoy more ideas from our North West Focus On >>