Focus Follow Up Argyll – Argyll's Lodging
---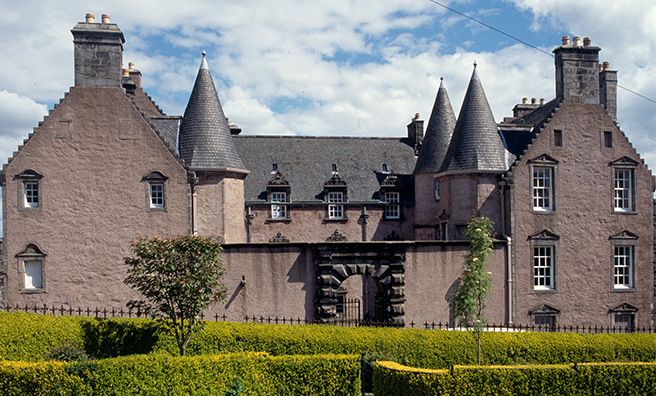 You're sure to pass this 17th-century town house on your way to Stirling Castle, so retrace your steps because Argyll's Lodging are well worth a visit.
Once the residence of the Earl of Stirling and later the Earls of Argyll, it's reputed to be the most complete surviving example of a seventeenth-century town house in Scotland.
It's uncertain who first built the house that developed into the building we know today, but it's assumed it belonged to a merchant called John Traill. After subsequent sales, it eventually became the property of Sir William Alexander, before Archibald Campbell, 9th Duke of Argyll, took possession.
It bore a chequered history for the next century or so in terms of ownership. The army then bought the property in 1800 for use as a military hospital. The Lodging remained in this capacity until  it was turned into a youth hostel in 1964.
In 1996, Historic Scotland opened it as a museum and refurnished the rooms as per the inventory prepared by the 9th Duke of Argyll.
Original 16th-century features
The earliest surviving parts of Argyll's Lodging dates from the 1500s. This includes a kitchen and two small vaulted rooms at the east end of the range.  were part of the first house on the site, though larger kitchens were later added at the west end as the property was extended. It's also possible to explore the later kitchen wing complete with storerooms.
There were once extensive formal gardens behind the property. The 9th Earl of Argyll was a keen gardener and it is likely that they were laid out for his enjoyment. Today, it's possible to wander round the reduced area of lawns after exiting the rear door in the Laigh Hall.
For visiting info click

here, and for more great things to see and do around Stirling, check out our

June issue's

nine

-page Focus guide!