Focus Follow Up: Borders
---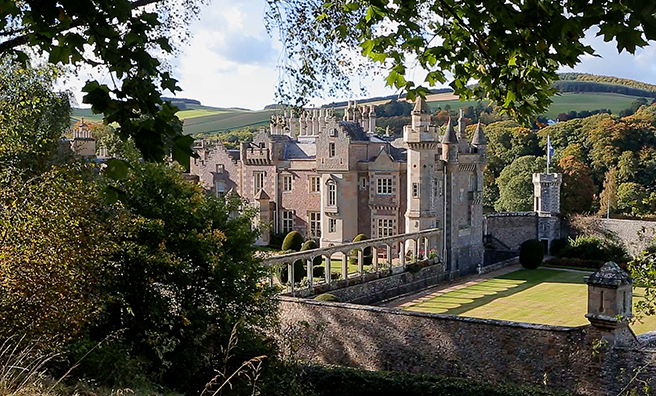 Sign up to our Weekly newsletter
The monument in Princes Street might be the most imposing memorial to Sir Walter Scott, but his house at Abbotsford, near Selkirk, is certainly the most grandiose
This magnificent building started life as a small farmhouse on the banks of Tweed at Cartleyhole (nicknamed Clarty Hole by locals). Scott immediately named in Abbotsford, after a ford used by monks at Melrose Abbey to cross the river. More land was purchased, an architect employed – William Atkinson – and the house you see today gradually took shape. It was completed in 1824.
Its attractions are many,
its setting on the Tweed idyllic
The library is probably the most impressive room in the building, containing over 7,000 volumes ranging from history and travel to folklore. Scott drew much inspiration from these tomes, with his study – another impressive room – the venue for his fantasies to be embellished and transformed into the written word.
The house is full of artefacts and objects collected by Scott from all parts of Scotland, ensuring that Abbotsford is steeped in the country's heritage.
Guided tours are available and once undertaken you can stroll through the beautiful formal gardens or have a snack in Ochiltree's café/restaurant. Incidentally, this name comes from Edie Ochiltree, a character in Scott's novel The Antiquary which was written in 1816.
For almost two centuries, the house remained in the possession of Scott and his descendants before being taken over by a Trust in 2004. Whoever the owners might be now, it's worth a visit to find out where and how the great man worked.
Find out other great places to visit in the Borders in our March issue's Focus section
Sign up to our Weekly newsletter