Follow Up Focus – Verdant Works
---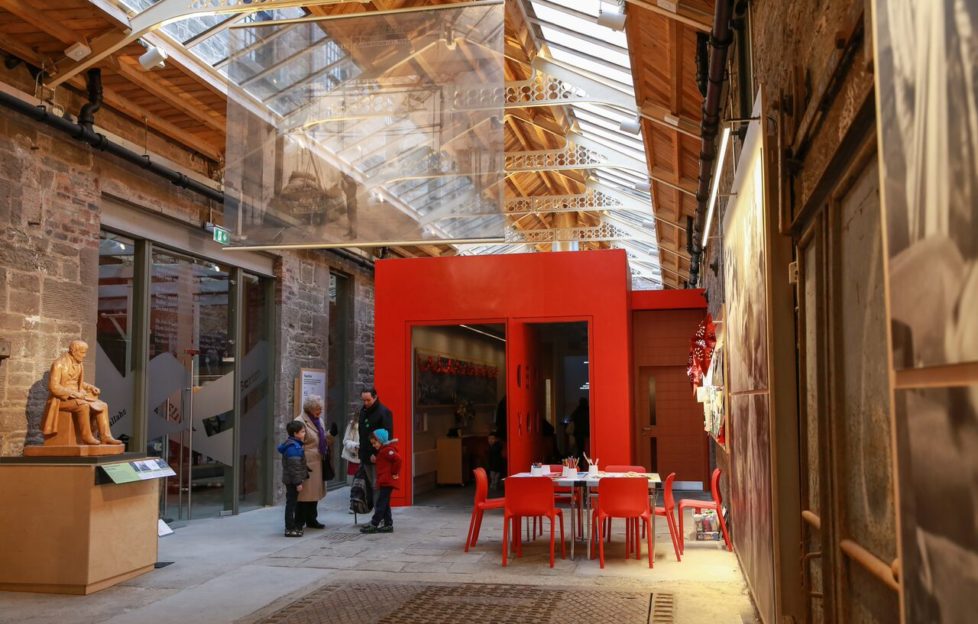 Dundee is famous for its heritage of jam, jute and journalism and there is no better place to take in a slice of that history than at Verdant Works…
Verdant Works is a fantastic visitor attraction housed in one of Dundee's refurbished jute mills. Sharing the story of Dundee's booming textile industry, a self-guided tour of Verdant Works will lead you through two centuries of years of history.
In its heyday, the jute industry in Dundee employed more than 50,000 people and at Verdant Works you can discover their stories, from the flax spinners to the merchants. Your first stop will be the bustling jute office where these characters' stories will come alive through interactive and hands-on exhibits.
Next, you will follow the jute on its journey from the east of India to the docks of Dundee. Through videos and fascinating exhibitions, visitors can discover a bit more about life in Dundee at the time to realise what an important role the jute industry played at the time – both the positives and the negatives.
The stories of working conditions, the roles of children in the mills and the tough women that were bred as a result of the mill's harsh environment are fascinating and harrowing in equal measures. The economic impact of the mills was evident, as illustrated after their decline, but the social impact on things such as traditional gender roles was more nuanced.
Discover Dundee's legacy…
When you reach the mills themselves, you will be mesmerised by the incredible sound and speed of the machines as you watch the jute process from raw fibre to woven cloth – it truly is a sight to behold.
The stories of the workers continue throughout Verdant works and at every turn there is more information to take in. Every exhibit at Verdant Works is accessible to all and with plenty of interactive and hands on displays, younger visitors will be just as engrossed as the most seasoned of history buffs. Their specially designed Red Box Learning Hub is the perfect addition for families looking to get more involved with this fascinating history, with lots of activities, crafts and dressing up available to help bring these stories to life.
Jam, jute and journalism is a legacy that is still felt strongly throughout Dundee and attractions such as the Verdant Works ensure that this heritage is kept alive. If you are visiting Dundee, Verdant Works is the perfect choice for a unique day out and an opportunity to discover some fascinating history.

Subscribe to The Scots Magazine today and discover more about Scotland
(CLICK HERE)
Discover more of Scotland in focus >>