Free Fringe Music at National Museum of Scotland
---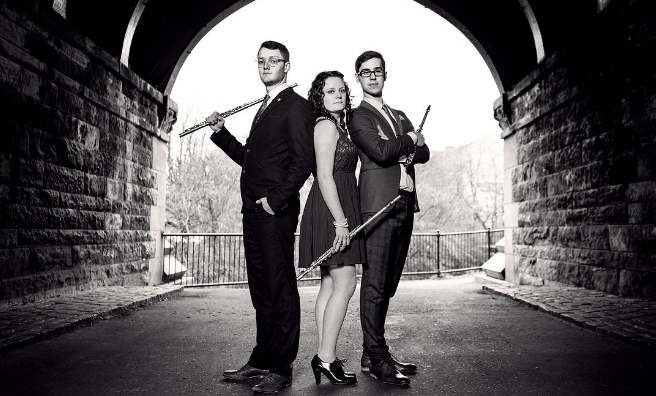 Champagne Flutes - a vibrant flute trio from Glasgow who are actively involved in the Live Music Now Scotland Scheme.
During the Edinburgh Festival, Free Fringe Music at the National Museum of Scotland provides a showcase for highly talented young musicians with an exciting and diverse programme of daily perfomances.
From bold brass to fabulous fiddlers, Free Fringe Music is a fabulous opportunity to experience the best contemporary music talents from Scotland and further afield – for free!
Fro 8-30 August, in association with Live Music Now Scotland, 40–minute performances will take place in the National Museum Scotland at 2pm every day. No need for a ticket, just drop in and enjoy the music.
The full programme is available at Free Fringe Music but here are a few of the young performers who have caught our eyes (and ears!):
One of Scotland's most exciting folk ensembles, Cherrygrove performed at the London 2012 Olympics and recently performed at Europe's largest Celtic music festival.
This Glasgow-based trio of trumpet, accordion and tuba bringing their own unique contemporary feel – and audience participation – to the world of folk music.
With accordion, fiddle, guitar, piano and song, Aonach Mòr draw on awealth of traditional material whilst adding contemporary melodies and new works.
Three young musicians from Glasgow who regularly participate in recitals and competitions across the UK.
Flautist Carina Gascoigne and guitarist Ross Wilson, who met whilst studying at the Royal Conservatoire of Scotland, have performed at the Edinburgh Fringe Festival and Aberdeen International Youth Festival.