Our At A Glance Guide To The Ryder Cup 2014
---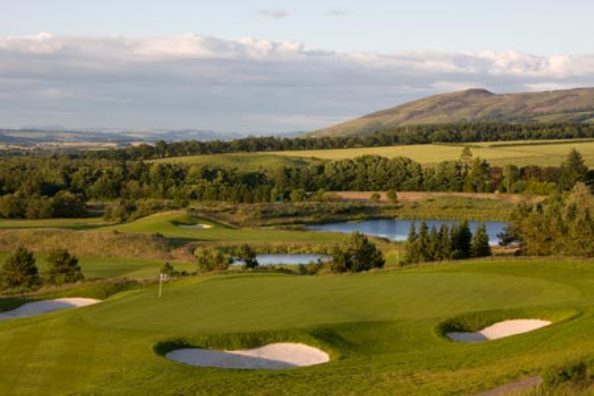 The PGA Centenary Course where the Ryder Cup 2014 will be played
As Ryder Cup fever grips the nation, brush up on these fascinating facts and no-one will ever guess you don't know your birdies from your bogies!
The Ryder Cup is held every two years and contested by teams representing Europe and the United States, with the host venue alternating between the two.
There are more than 550 golf courses Scotland, which equates to one course for every 9,000 people – one of the highest number of golf courses per head of population anywhere in the world!
The 2014 Ryder Cup will be broadcast to 183 countries worldwide via a network of 43 broadcasters, reaching more than half a billion homes on each day of competition.
There are 12 members in each team. Team USA includes Bubba Watson, Jim Furyk and Phil Mickelson, while Team Europe members include Sergio Garcia, Ian Poulter, Lee Westwood, Rory McIlroy and Scotland's own Stephen Gallacher.
Musselburgh Links is officially recognised as the oldest golf course in the world, dating back to 1672.
The first official Ryder Cup match took place 85 years ago, in Worcester CC in Massachusetts.
The word 'golf' may have come from the old Scots verb 'to gowff', meaning to strike hard.
Scotland last hosted The Ryder Cup in 1973, when it was at Muirfield Links in Gullane, East Lothian.
The Ryder Cup is a matchplay tournament lasting three days. The winner of each match played scores one point for their team, with ½ a point each for any match that is tied . 14 points are needed to retain The Ryder Cup. 14½ to win it.
A 'birdie' is a score of one under par on a hole, a 'bogie' is a score of one over par on a hole.
For information on golfing holidays in Scotland go to www.visitscotland.com.