Glasgow's Mitchell Library
---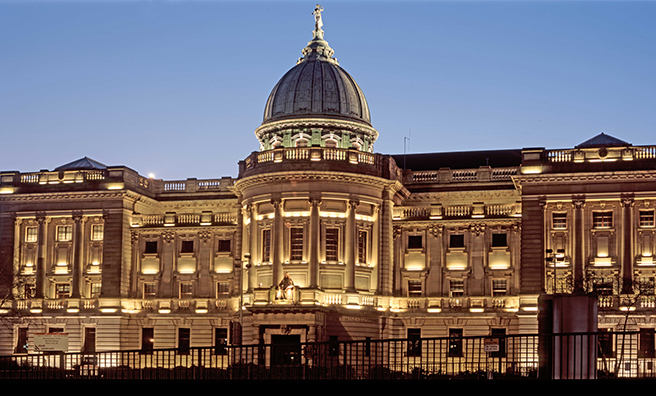 Head away from the city centre to browse a library with a fascinating history…
The Mitchell Library is one of Glasgow's most recognisable buildings.
Situated in North Street above the busy M8 motorway, it is also one of the city's oldest – the present building opened in 1911. However, the library itself is much older having opened 140 years ago on the corner of Ingram Street and Albion Street.
It is one of Europe's largest libraries and owes its name and existence to Stephen Mitchell who bequeathed the bulk of his fortune to the Corporation of Glasgow.
He asked that it "form the nucleus of a fund for the establishment and endowment of a large Public Library in Glasgow with all the modern accessories therewith."
Today, the library is home to more than one million items and welcomes over 500,000 visitors a year!
Some of its collections are rare, to say the least, and include a 12th century Psalter, a late 14th century French Book Of Hours and some priceless Robert Burns memorabilia, including original hand-written manuscripts and the very first Kilmarnock Edition that dates from 1786. This contains many of the Bard's best-loved works, including To a Mouse.
For more information about the Mitchell Library's opening hours and access to the collections, go to www.glasgowlife.org.uk/libraries/the-mitchell-library
Don't forget to pick up a copy of The Scots Magazine's December issue for a nine-page focus on the best of Glasgow! Click the image below for subscription options, and where to find your nearest stockist.