The Spooky Cannae Miss List!
---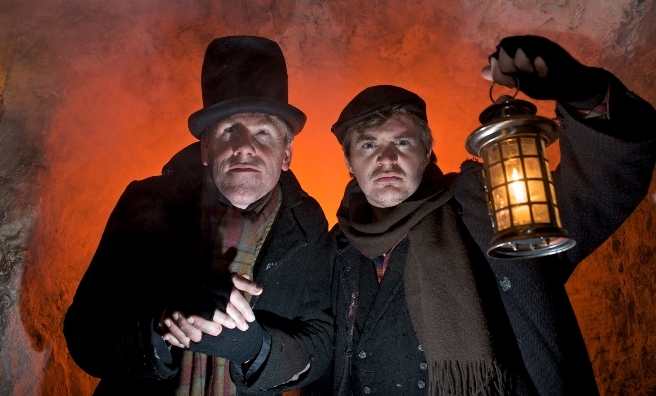 Get up close with Burke and Hare this Hallowe'en. Pic by Rob McDougall
Us Scots like a good ghost story – especially on the night of October 31. Because on Halloween, there appears to be a pretty good chance of spooky happenings, no matter where you are in Scotland!
Here are a few of the events we might be getting a flaig* at this year!
Mostly Ghostly Comlongon Ghost Tour
Comlongon Castle, Dumfries and Galloway
An exciting new partnership between Comlongon Castle near Dumfries and Mostly Ghostly Investigations featuring dark history and haunting tales. Guests can look forward to a spooky castle ghost tour, delicious food and the option of an overnight stay, all set in stunning countryside surroundings.
For more information, click here, and for tickets, click here.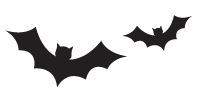 Condemned
The Real Mary King's Close, Edinburgh
9pm, Thursday, 27 – Sunday, 30 October 2016
Explore the chilling history and true story of one of the most haunted locations in Scotland with this one-hour tour, which offers a frightening insight into the infamous witches and witchcraft of 18th-century Edinburgh.
For more information or to book tickets click here.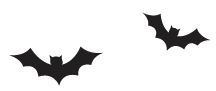 Up Close with Burke and Hare 
Edinburgh                                                 
Monday, 31 October 2016
Time: 5pm (tour lasts 2 hour 15 minutes, with complimentary drink)
From grave snatchers and resurrectionists to devious doctors and back street brothels, join this brand new Mercat tour at its spooky start in St Cuthbert's Graveyard. With Burke and Hare as guides, weave your way ever closer to the seedy Grassmarket – but beware of the mysterious characters lurking in the shadows as the steps of the murderous duo are traced!
For more information, click here.

Traquair House Historical Ghost Tours
Traquair House, Innerleithen, Scottish Borders
Friday, 28 October & Saturday, 29 October 2016
Time: 7pm and 9pm
A tour of Traquair House which brings history and Halloween alive! Be on your guard for the odd unexpected surprise and then relax in the comfort of the 18th-century dining room with a glass of mulled wine.
For more information, click here.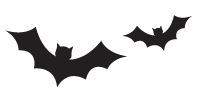 Spirits of the Tenements
Tenement House, Glasgow
Thursday, 27 October ADULTS ONLY
An evening tour of the Tenement House followed by a performance by 'Murray the Mindreader' in the gas-lit parlour, who will demonstrate the techniques used by the fortune tellers and mediums of late Victorian and early 20th century Glasgow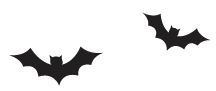 Newhailes Hallowe'en with Mercat Tours
Newhailes, Musselburgh
Friday 28 October – Sunday 30 October
See another side of this beautiful house as darkness falls and your guide chills you to the core with sinister tales of curses and witches.

Ghoulish Ghost Tours
Crathes Castle, Garden & Estate, near Banchory
Friday 28 Oct – Monday 31 Oct
A ghoulish ghost tour which comes with a warning – be prepared to be scared!

Light into Dark

Culzean Castle & Country Park, Ayrshire
Saturday 29 October – Sunday 30 October
Come to Culzean for a spooky Halloween walk in the dark. From vampires to witches, smugglers to Sawney Bean – who knows what or who you'll might meet along the way!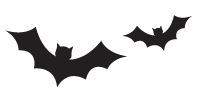 The 'Holm of Halloween' presents: Witches & Warlocks!
Holmwood, Glasgow
Saturday 29 October – Sunday 30 October
Holmwood presents a fresh instalment in its long-running series of Halloween events – this year's theme is "Witches & Warlocks!" Spooky storytelling, apple dookin' and the chance to explore the Haunted Garden.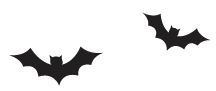 The Haunted Castle
Culzean Castle & Country Park, Ayrshire
Monday 31 October
Who's brave enough to enter the Haunted Castle?  With the lights out and the shutters closed who knows who or what might appear!  The tour is followed by soup, cake and hot drinks.

Alloween
Robert Burns Birthplace Museum, Ayrshire
Saturday 29 October
Follow a 'ghostly guide' on a tour of the Bard's birthplace and Alloway's Auld Haunted Kirk.
* a terrible fright!
---
Spooky Scotland
Glamis Castle, Forfar – Glamis Castle in Angus is reputed to be one of the most haunted castles in Scotland. King Malcolm II was murdered here leaving a bloodstain on the floor which defied all efforts to be removed. The castle is also said to contain secret rooms, one of which is believed to house a monster  while a gambler plays cards with the devil in another secret room and a ghost named the 'Grey Lady' is said to haunt the Chapel.
St Andrews, Fife – the historic seaside town is steeped in legend, with stories of ghosts of murdered archbishops, John Knox, an unidentified lady in a long white dress and even the Devil himself wandering the streets!
The Isle of Skye – Scores of kilted soldiers have reputedly been sighted near the scene of a bitter battle between the MacDonalds and the MacLeods some 300 years ago. Also often seen is a driver-less 1934 Austin phantom car hurtling along the road at breakneck speed.
GlenDronach Distillery, Aberdeenshire
The buildings at GlenDronach Distillery are said to be haunted by a woman who arrived from Spain in a sherry cask!
For more information on spooky stories connected to Scotland, click here.
---
Haunted Angus
If you're in search of a fright night to remember this Hallowe'en, Angus has an abundance of ghoulish goings-on, haunted houses and mysterious apparitions to choose from!
As well as Glamis Castle's many ghosts, there are several recent accounts of a ghostly pilot being seen at the World War 1 barracks at Montrose Air Station Heritage Centre, while Edzell Castle is said to be haunted by the wife of a 15th century earl, David Ogilvy.
Apparently, Lady Ogilvy was mistakenly buried alive but escaped her premature burial, only to perish at the gate of the castle while waiting for someone to answer her calls for help – and she's still waiting…
Halfway between Arbroath and Auchmithie, in the aptly-named Forbidden Cave, a ghostly piper can sometimes be heard playing his last song. The story is that the piper sought shelter on his way back from playing at a wedding – never to be seen again. Unless of course, you're brave enough to enter The Forbidden Cave!
On the roads around Brechin, look out for a black coach drawn by black horses. According to local legend, a former laird of Kinnaird Castle is condemned to ride in this coach for all eternity as a punishment for his evil ways and dastardly deeds.