Crab Apple and Hedgerow Berry Jam
---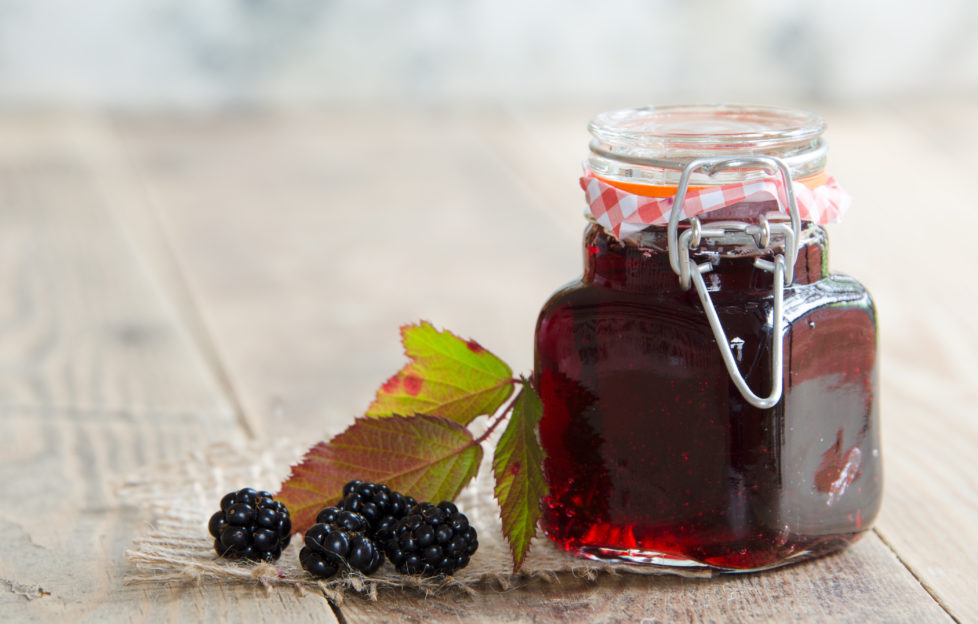 Pic credit: Shutterstock
Ingredients
1kg berries
1kg crab apples
1.5 kg approx granulated sugar (raw cane if possible)
Jelly bag or muslin + colander
Credit: Floramedica
Foraging expert, Anna Canning, shares with us her delicious recipe for Crab Apple and Hedgerow Berry Jam. 
Anna Canning is a qualified medical herbalist and expert forager. We recently spoke with Anna for our September issue, discussing her participation in this year's virtual Foraging Fortnight Festival. And as an added bonus, she has shared with us this tasty recipe for Crab Apple and Hedgerow Berry Jam.
Why not forage your own ingredients and give this tasty seasonal jam a bash!
Try this jam with grilled mackerel, roast meats, or simply spread on toast. It will pack an extra punch to anything you wish to pair it with.
Method
NOTE: Cooking apples can be substituted for crab apples. They supply the pectin necessary for gelling the other berries. Rowan, elderberries, blackberries, haws, rosehips, sloes or a mixture of any or all of these are suitable! If using apples alone, or blackberries or elderberries (juicier than other berries), less water is needed – just enough to release the fruit juices. The mix can be scaled up depending on the number of berries used, but whatever other fruit is used, always aim for 50% apples.
Peel and roughly chop crab apples, leaving in the cores (good for pectin to help set the jam). To prepare berries, simply wash and remove from stalks.
Put all fruit into a large pan along with enough water to come about halfway up the fruit (minimum = half a litre).
Bring to boil and simmer, stirring occasionally and crushing fruit against the side of the pan with a wooden spoon until soft and mushy.
Tip mixture into jelly bag or colander lined with muslin and leave to drain.
For clear jam, don't squeeze bag, or for max yield (but cloudy jelly), squeeze to extract juices.
Measure juice and add 750g sugar per litre juice in a clean pan.
Dissolve the sugar over low heat, then boil hard, skimming off any scum rising to the surface, until setting point is reached.
You can use a jam thermometer (106 C) or after approx 10 mins boiling test teaspoon of jelly on a cold plate for setting (it should wrinkle when you push a finger through it).
Boil for a further 4-5 mins and repeat if not ready.
Pour immediately into warmed sterilized jars and seal. *Will keep for 12-18 months.*

This recipe was supplied courtesy of Anna Canning, founder of Floramedica. For more, visit the website

(

CLICK HERE)
For more info on this year's Foraging Fortnight Festival >>