Heralding St Andrews Voices
---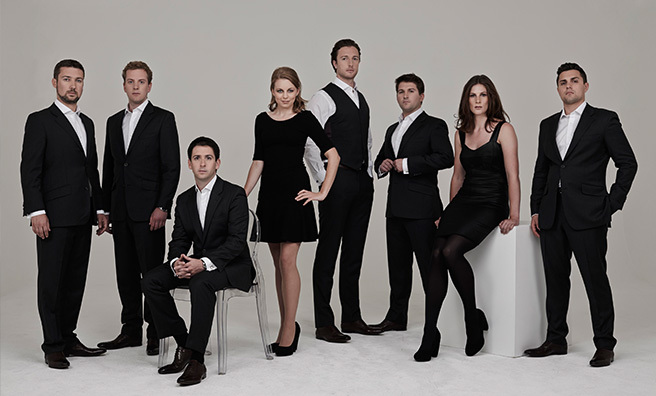 St Andrews has always been immersed in music of all sorts, but every October the town's profile is raised considerably with St Andrews Voices
With master classes, recitals, performances and cabaret it's a weekend with a marvellous mix as well as a selection of world class performers.
The Festival was the brain-child of artistic director Sonia Stevenson and Michael Downes who is Head of Music at St Andrews University. Both wondered why there was no professional music festival in the town so decided to embark on this venture. It wasn't a bold decision but a well-calculated one.
"Very early on we had to decide what form this new festival would take", says Sonia. "Quickly we latched onto the idea of a festival devoted to vocal and choral music. Singing is incredibly popular in St Andrews – the local choral society, St Andrews Chorus, is one of the largest in Scotland, whilst the university has a fantastic chapel choir and at least four a cappella groups. But even more than this, we wanted to create a festival that would encourage people to try something new.
Building on last year's success
"Last year saw our biggest audiences yet," she says, "and this year we're expecting more. Our Scottish Opera Così fan tutte is sold out, but we're streaming it live to the studio theatre at the Byre. Many other events are selling fast. It was hard, hard work to set up the Festival but now we're going from strength to strength.
"By focusing on the word 'voice' it allows us to present genres such as opera, beatbox, folk, lieder and choral music – to name but a few! We've been delighted the way our audiences have responded to this eclectic programming."
In its four-year existence, the Festival has been a magnet for stellar recitalists and topping the bill this year is tenor John Mark Ainsley. On the Thursday night he will guide some the most talented students at Scottish Universities through a varied repertoire before taking the stage the following night at the Younger Hall. There, with pianist James Baillieu, he will present a programme of Shakespeare-inspired songs, chansons and lieder.
"He has a voice that sends shivers down my spine," says Sonia. "He's utterly captivating as a performer and I can't think of a better way to start the Festival!"
Sonia grew up in St Andrews and was a chorister in All Saints Church before studying music at St Mary's Music School, Edinburgh, and King's College, London. In a sense she is bringing back what she took out of the town – and the town is responding well.
"Support from the local residents has been fantastic," she says. "Not only do they make up an important proportion of our audiences, but many help as a volunteer. Such dedication is inspiring and a great vindication of what we're trying to achieve."
As well as John Mark Ainsley, a capella group Voces8 will perform music by Byrd, Tallis and Mendelssohn alongside a St Andrews Voice commission by Philip Stopford. Author Janice Galloway will talk about the role opera plays in her new collection of short stories and actress Patricia Hodge  will end proceedings with an afternoon of cabaret that includes music by Gershwin, Noel Coward and Cole Porter.
The Festival runs from October 22-25. For more information on these and other performances, go to www.standrewsvoices.com
---
More!
Read our behind-the-scenes blog with the cast and crew of Così fan tutte, here!