James Bond's Secret Scotland!
---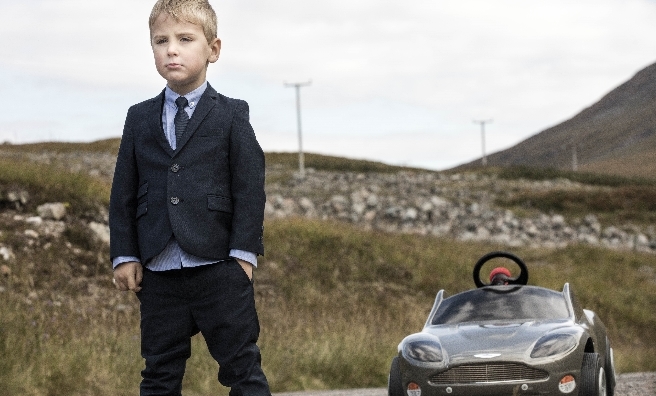 Mikey Bell recreates one of the iconic SkyFall scenes at Glen Etive in the Highlands. Phouto courtesy of VisitScotland
As the new James Bond film, Spectre, hits cinemas this week, the new Set in Scotland film guide names the top Bond destinations in Scotland for film lovers.
.
Glen Coe
James Bond is inextricably linked to the outdoor capital of the UK, Glen Coe. Ian Fleming's original James Bond was a Scot and in the books his father, Andrew Bond of Glen Coe, was from this very area.Visitors can drive past Glen Etive in Glen Coe where Daniel Craig was pictured in the iconic Skyfall image alongside the Aston Martin DB5.
Buachaille Etive Mor
In Skyfall 007 (Daniel Craig) and M (Judy Dench) drive to Bond's childhood home in Scotland, through atmospheric highland scenery and past the striking Buachallie Etive Mor.
Eilean Donan Castle
In The World Is Not Enough, the iconic Eilean Donan Castle features as the MI6 headquarters in Scotland with Q (Desmond Llewelyn) giving Bond (Pierce Brosnan) a demonstration of bagpipes that double as a flame thrower!
Oban
The helicopter chase scene in From Russia With Love and the opening credits of Goldfinger were shot in the hills above Kilmichael Glen, a few miles north of Lochgilphead.
To download a copy of the Set In Scotland film guide and discover the latest attraction and accommodation offers, click here.