Leading Novelist To Appear in Edinburgh
---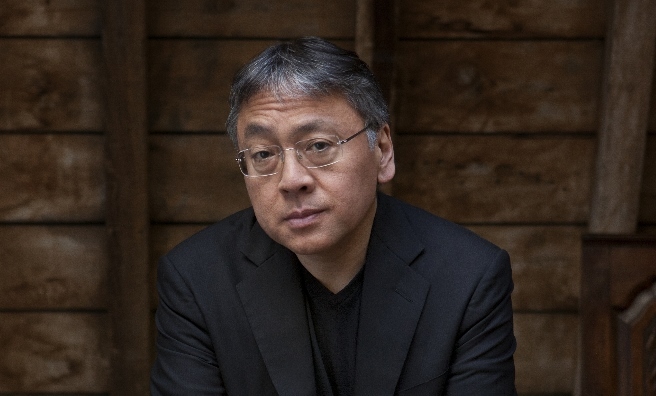 Novelist Kazou Ishiguru. Photo by Jeff Cottenden
Kazuo Ishiguro, author of The Remains Of The Day and one of the world's leading novelists, will make a rare Scottish appearance at Edinburgh's Lyceum Theatre on March 5.
Kazuo Ishiguro will be discussing his brand new novel, The Buried Giant, which tells the painfully personal story of a married couple who embark on a journey to find not only their son but their memories.
Ishiguro's appearance is part of a wide-ranging programme of exciting literature events and activities from the Edinburgh International Book Festival. The series, which will be taking place across the country, focuses on instilling a love of books and an enjoyment of reading for all levels of ability, all ages and all communities, and is funded by generous support from People's Postcode Lottery.
'A gripping tale which is also profoundly moving'
"We are thrilled and proud to welcome Kazuo Ishiguro back to the city to talk about his first novel in a decade," said Nick Barley, Director of the Edinburgh International Book Festival.
"This new book is something to be celebrated. Ishiguro has produced a gripping tale which is also profoundly moving – a novel set in another era that feels highly relevant to the world we live in today."
Kazou Ishiguro will be speaking at the Lyceum Theatre, Edinburgh on Thursday March 5 at 5.15pm. Tickets, priced at £12 (£10 concession), are available by clicking here.
This month's issue of The Scots Magazine features interviews with top authors and the latest book reviews. To order a copy, click here.