Movies Galore at Edinburgh International Film Festival 2015
---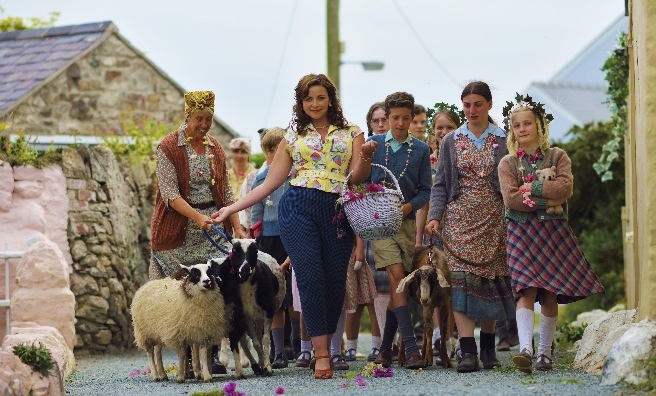 EIFF will host the World Premiere of Under Milk Wood, starring Rhys Ifans and Charlotte Church
The programme for the 69th Edinburgh International Film Festival has been announced – and a quick look through the pages reveals that there will be no shortage of ideas for a night at the flicks from June 17-28.
The Edinburgh International Film Festival 2015 opens with the World Premiere of Robert Carlyle's Glasgow-set The Legend of Barney Thomson (more here), starring Robert Carlyle, Emma Thompson and Ray Winstone, while the Closing Gala is the World Premiere of Scott Graham's Iona, starring Ruth Negga (Marvel's Agents of S.H.I.E.L.D) and Douglas Henshall.
The Festival boasts 134 new features, with highlights including the UK premiere of Asif Kapadia's striking documentary Amy, about the life of music legend Amy Winehouse; the latest Disney-Pixar animated sensation Inside Out; and John Cusack and Paul Dano playing different aged versions of Beach Boys legend Brian Walker in the masterful music film Love & Mercy.
This year's EIFF will also be presenting a series of In-Person events, which will see illustrious names from the world of film interviewed live on stage at the Festival, including local hero Ewan McGregor; Jane Seymour and Malcolm McDowell, both in Edinburgh for their starring roles in Bereave; and one of Britain's eminent animators, Barry Purves.
'A thrilling, fun, challenging, provocative and exciting programme'
"We are delighted to be presenting such a thrilling, fun, challenging, provocative and exciting programme," said Mark Adams, EIFF Artistic Director. "We hope filmgoers will get a lot of pleasure out of this year's festival."
A host of special events also feature in the programme, including EIFF Honorary Patron Mark Cousins' documentary 6 Desires: DH Lawrence And Sardinia, in which he explores a journey Lawrence travelled with his wife in 1921. Suitable for younger audiences, Live Live Cinema: The Little Shop Of Horrors sees four talented performers create an entire live soundtrack to Roger Corman's popular 1960 B-movie. Screening at Festival Theatre, it's guaranteed to be a wild ride!
Additional events include screenings of the entries in the Edinburgh Schools Film Competition and the prestigious Awards Ceremony on Friday 26 June, as well as free ticketed events at Filmhouse on June 18 and 19.
'Showcasing Scottish talent alongside some of the best of world cinema'
"The Edinburgh International Film Festival has produced another excellent programme in 2015, showcasing Scottish talent alongside some of the best of world cinema," said Fiona Hyslop, Cabinet Secretary for Culture, Europe and External Affairs, "The film festival attracts visitors to Edinburgh and Scotland, as well as giving local residents the opportunity to see wonderfully diverse and creative films on their doorstep."
To find out about lots more events happening across Scotland, pick up a copy of this month's Scots Magazine. In the shops now or order online here.