Murder-mystery Series Shetland Returns!
---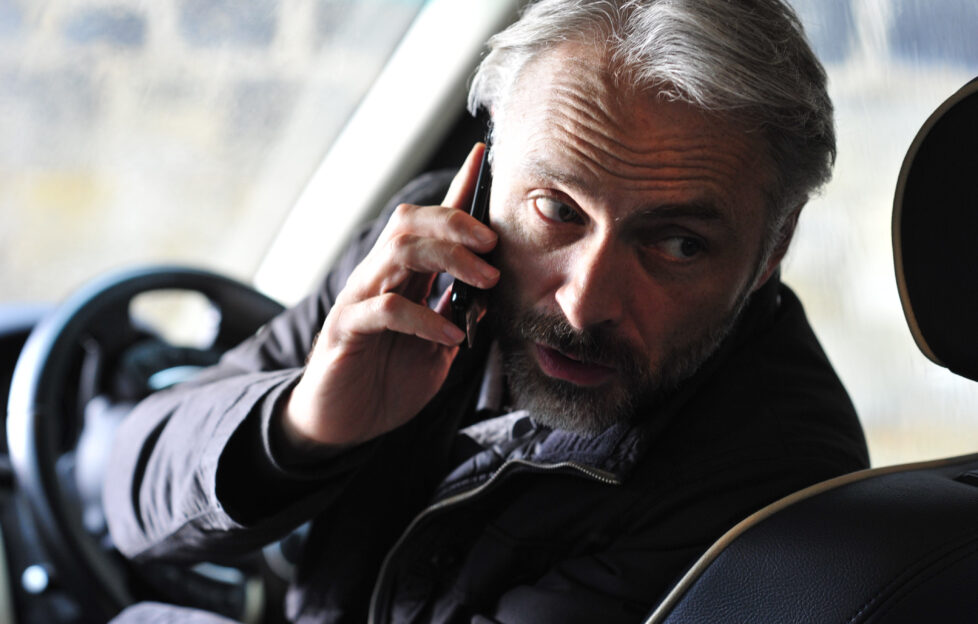 Credit: Neil Davidson/Shutterstock
Acclaimed murder-mystery series Shetland returns for a new thrilling six-part tale! Mark Bonnar who plays Duncan Hunter discusses the details of the latest season…
This season, DI Perez (Douglas Henshall) and the team investigate the doorstep murder of a prominent local figure.
As Perez and his team uncover a kaleidoscope of motives for the murder, their investigation soon takes a shockingly sinister turn – as the case strikes at the heart of the Shetland Isles and its people.
Mark Bonnar who plays Duncan Hunter answers a Q&A on the latest season.
After a long break, how has it been getting back into the character of Duncan again?
Well Duncan just slips off the preverbal tongue! Duncan's always a pleasure to play because he's kind of quite similar to me – a bit hapless, a bit try-hard and a bit grumpy sometimes!
Where do we find Duncan now?
He's now co-owning and running the local café bar with Perez who is his silent partner. Duncan is the face – who launched a thousand ships! – but, of course, that all goes disastrously wrong.
This series sees the return of controversial character Donna Killick. Why is she back?
Donna Killick was the killer in series 4 and she's returned to Shetland to die, as she has terminal cancer. She wants to die in her home and she has been released from prison and comes back to Shetland to see out her last few days or weeks or however long it's going to be.
How does Duncan feel about her return?
Duncan starts to feel a sudden sense of responsibility for what went wrong with Donna [they had an affair and she murdered to stop her infidelity and pregnancy being revealed to her abusive husband].
However, as Perez said, although she was a victim of domestic abuse, she didn't kill her abuser, she killed a teenage girl, Lizzie Kilmuir. Duncan's busy trying to excuse her for what she did or try to understand what motivated her to murder because he was close to Donna at one point.
Perez and the team are very wary about Donna's return because it stirs up so much emotion on the island for everyone concerned because it was a horrible thing to happen. So the police are none-too-chuffed about it but Duncan kind of sees it as an opportunity to build a few bridges or provide some kind of support.
Duncan and Perez make a wonderful partnership. What makes their relationship so unique?
Well thank you very much! I think what Davy Kane [Shetland writer] has done with this relationship is it's a kind of love story in a way. Duncan and Perez are very different people but we have a lot of respect for each other even though Duncan's ultimately very annoying and get himself into scrapes that are always avoidable.
I think Perez looks on Duncan with an eye roll and a sigh. It's like long-suffering Perez and well-meaning Duncan.
Perez describes it perfectly at the end of series five – being pals with Duncan is like supporting the Scotland football team…you always hope they're going to get there in the end!
I think their relationship is a success because they're sort of an odd couple and they've been thrown together by circumstance which is Cassie and they both love her very much. Seeing two dads together is a really interesting dynamic and it's been interesting to explore it over the years and it's just great working with Dougie. I think our chemistry really feeds into the chemistry of the two characters.
What do you think are Duncan's strengths and weaknesses?
That's a hard one. I think Duncan is ambitious and I think he wants to be a good father and friend – he certainly tries to be. I think he's actually quite wise in certain areas – especially when it comes to relationships – and he's offered some decent advice in the past to Jimmy.
But his weaknesses are booze and getting involved with the wrong people either romantically or in business. Staying on the right side of the law has been a problem. He likes excess does our Duncan – he enjoys tearing it up a little bit too much sometimes and it gets him in hot water.
Are there any similarities between you and Duncan?
None whatsoever – that's the short answer. I certainly haven't woken up on a beach, I've never been in prison or a cell overnight. I did like to party back in the day but I think that's about it!
What do you think makes a show like Shetland such a draw for audiences all round the world?
Everybody loves a murder mystery and everyone loves a remote place because it sparks your imagination. Shetland's beautiful, I think those things combined with fantastic stories are what makes this show a hit around the world. I'm very proud of Shetland – it's a place that warrants visiting. There's something very special about Shetland and you the only way to discover that is to go there.
Do you get much time to explore the islands while you're filming?
No not really. Over the last six years of filming I've had a total of three days off! I have hired a car for all of those days and explored as much as I can but I only managed two or three locations like Eshaness which is an absolutely staggering place and worthy of a visit.
I love the place, it's beautiful and I want to take my kids to Scotland and take them to places I've been to as well as new places. I think they would love Shetland, It's a very special place with a unique character.
And finally, what makes Shetland unmissable TV?
It's a captivating place and so are the stories.
Pick up a copy of your November issue and enjoy our exclusive big interview with Mark Bonnar

(CLICK HERE)