Cooking the Perfect Steak
---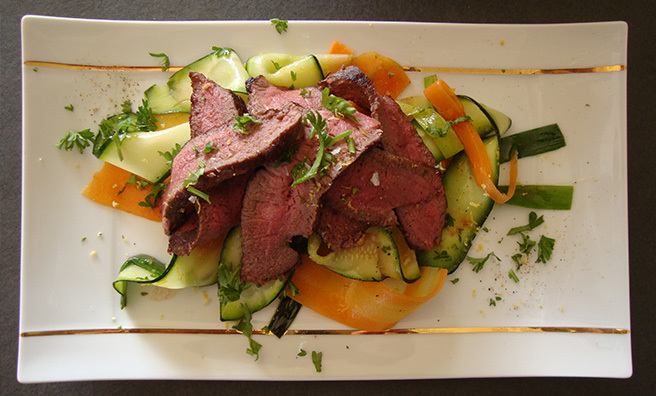 Our March issue features world-renown venison chef, Nichola Fletcher, who shares a great steak recipe with us
The recipe, taken from her new book, The Venison Bible, not only provides a great meal (trust us – we sampled it) but gives tips on flavour pairings and making sure the meat stays as tender as possible.
Pick up the magazine to get the full, printed recipe and a behind-the-scenes feature on Nichola and her husband John's deer farm, and watch the video below for Nichola's detailed tutorial on cooking the perfect venison steak…
The Venison Bible is priced at £4.99 from Birlinn Books.
Read our interview with Nichola and her husband John in the March issue – available in shops now, and through

s

ubscription.
There are loads of ways to get it digitally to your smartphone or tablet too; just visit the app store, get a digital subscription here or visit the Readly app store.