Norman's Theatrical Conquests!
---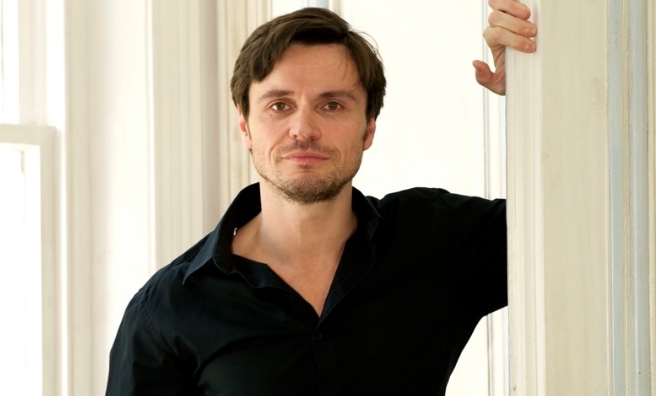 West End star Norman Bowman, who will be appearing at the Glamis Prom
Marius in Les Miserables, Danny Zuko in Grease, Tony in West Side Story, Sam Carmichael in Mamma Mia!, Sky Masterson in Guys & Dolls… Norman Bowman has played almost every leading song and dance man in London's West End, worked alongside Jude Law in Henry V and appeared as Ross in Kenneth Branagh's highly-acclaimed 2014 production of Macbeth.
"Not bad for a painfully shy boy from Arbroath," says the incredibly charming Norman, who starred in the crème de la crème of West End musicals for almost 20 years. However, towards the end of 2012, Norman decided it was time to put singing and dancing to one side.
'We were all going to Broadway!'
"After making the decision to move into 'serious' theatre, I was offered the role of Ross in Macbeth. The show, which completely sold out and was beamed live into cinemas across the UK, was a great success and, on our last day, we heard we were all going to Broadway!"
Next, Norman was offered two parts in Henry V, playing alongside Jude Law. "This was another fantastic opportunity," he says, "especially as my love for Shakespeare, now comes a very close second to my love for singing."
'That was such a dark time'
Despite his love of all things theatrical, Norman only made his first stage appearance following a spot of bother with the police. "I got caught stealing batteries when I was 16. I was so embarrassed that I'd upset my family.
"That was such a dark time. I didn't have any aspirations. I didn't have a talent. I felt so lost, I even thought about running away from home.
"Thankfully, my best mate tried to take my mind off my troubles by asking me to audition with him for Arbroath's Christmas pantomime, which sounded like it might be a laugh – and a good way to meet girls!"
After appearing his spell in the panto chorus, Norman joined a local musical theatre group and was soon landing principal roles. However, he still had no yearning for a stage career and ended up studying interior design, which he soon realised wasn't for him.
"I was in a rock band so I applied for a place on Perth College's Rock Music course," recalls Norman. "It was only when the college singing teacher suggested I audition for music college that I began to think about professional musical theatre."
Six months later, he was playing the role of Marius
At the age of 24, Norman won a scholarship to the London Academy of Performing Arts and, almost immediately after graduating, landed the role of Jean Prouvraire in Les Miserables.
Six months later, he was playing the lead role of Marius and, in real life, had fallen for his leading lady, Rebecca Vere. "Becky and I have two beautiful children, Ed and Maddy, and, although we're no longer together, we've remained friends and are bringing our twins up together," says Norman.
Norman is very proud of his many hit shows – but refuses to single out one as his favourite. "Every show is different," he says.
"Grease was the most fun in the world. The actors I worked with on Parade have become lifelong friends. When I was asked to do Mama Mia, I was very snooty about it but it was a great gig!
"My role in Guys and Dolls led to me appearing on stage with Ewan McGregor, who I became friends with. When Ewan moved on, I was given the lead role and was privileged to play opposite Patrick Swayze."
The director of Guys and Dolls, Michael Grandage, then offered Norman a role in Twelfth Night, which led to Norman's roles in Macbeth and Henry V, which shared the same director. "That one show has led to so much," says Norman.
'That's when I know I'm home'
Although he's based in London, Norman tries to visit Scotland as often as possible.
"Whenever I return to Arbroath, I love to go down to the beach as darkness falls and watch the moon's reflection across the sea.
"That's when I know I'm home – and wonder, yet again, how all this has happened to a lad from Arbroath who didn't have a clue what he wanted to do with his life!"
For the full version of this interview, which appeared in the April 2014 issue of The Scots Magazine, back issues can be ordered here. For more great features about Scots making their mark across the globe, pick up this month's issue of The Scots Magazine or order online by clicking here.