Online Family Foraging Course
---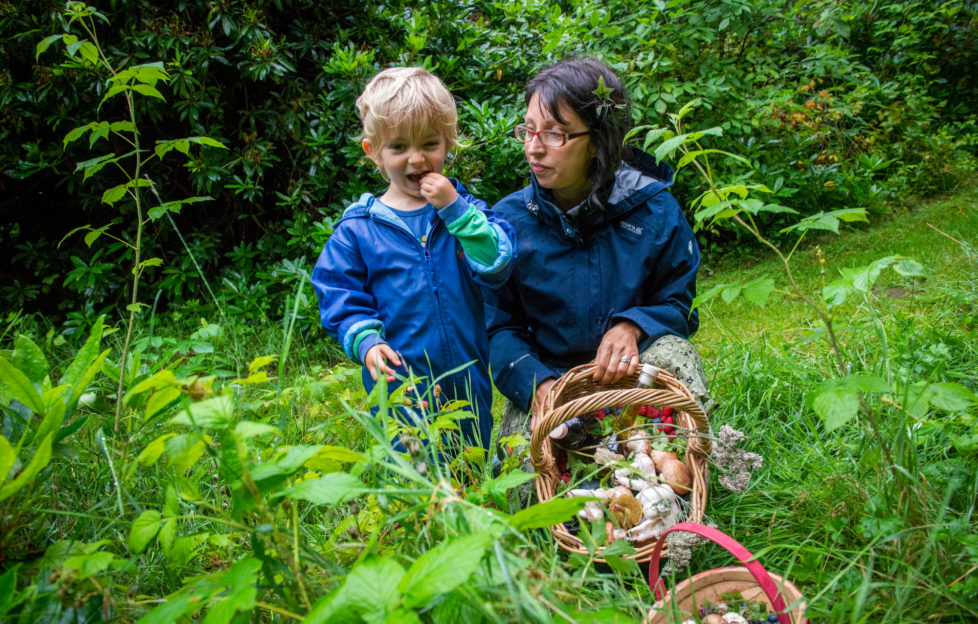 Picture Copyright Chris Watt, www.chriswatt.com
Trossachs Wild Apothecary Launches An Online Family Foraging Course… 
Professional forager and herbalist, Rox Madeira, owner of Trossachs Wild Apothecary has launched a virtual 'Little Alchemists Club', for families to learn about Scotland's edible and medicinal plants online. The six-month experiential family foraging course is suitable for children from ages 3 – 12 with parental supervision.
Rox Madeira is a nutritional therapist, folk herbalist, and member of the Association of Foragers, teaching about wild food, herbs and food as medicine. She is also a trained yoga teacher and studied Countryside Management.
Rox said: "My aim is for families to learn some easy-to-identify plants that are found in cities and the countryside, that can be used as food and medicine.  I hope to encourage people to take care of their health whilst develop a reverence and respect for nature by noticing it and engaging with it.  I personally enjoy the freedom of online courses and at this time they are the perfect way to continue learning."
Each month a new plant will be introduced, along with a story (written and audio versions), videos, and images. Colouring pages and course booklets will be provided online and photos from group participants will be included in the following month's booklet to encourage the children to engage.
The course aims to empower children to use their senses and encourage them to try new foods. Participants are encouraged to explore their gardens, hedgerows, fields, or woodlands. However, this is all while adhering to social distancing guidelines and under parental supervision. Wild food and herbal recipes are available to cook at home. On top of this, Rox will be available throughout the course to answer any questions.
Rox was to have taken part in The Scottish Wild Food Festival in May. The Scottish Wild Food Festival is one of the key events of Foraging Fortnight, a LEADER funded project that draws together events across Forth Valley and Loch Lomond, Fife, Lanarkshire, Orkney and Moray. The festival is now postponed and a new date is yet to be announced. It aims to encourage people of all ages to become more aware of the benefits of wild plants around us. This year's programme will include guided foraging walks, talks, workshops and cookery demonstrations.
The course is priced at £42.95 for six months or £11.95 per issue for unlimited access with downloadable booklets.
For more information and to join the course
(CLICK HERE)
Discover more virtual foraging events >>