Orkney In Autumn – Sponsored
---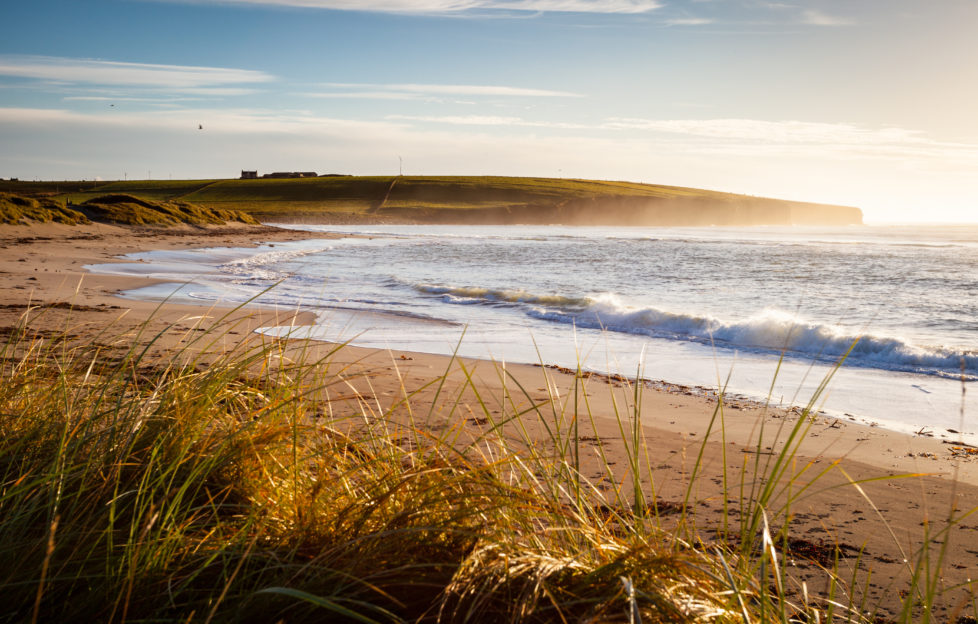 Autumnal Orkney is elemental, invigorating and guaranteed to recharge you
The seemingly endless days of the island summer are gone, but the long nights of the northern winter are yet to come. That means there's still plenty of time to experience all Orkney has to offer the weekend visitor.
To help you make the most of your weekend stay, Destination Orkney has created a series of special autumn itineraries.
Our Viking Saga itinerary will take you back to when the Viking earldom of Orkney exerted power and influence far beyond these shores. You'll visit the 12th century Norse cathedral of St Magnus, the Round Church, Earl's Bu and farm at Orphir, and a former Viking estate in Deerness. A real highlight is the astounding collection of Viking runes, carved into the walls of the Neolithic chambered tomb of Maeshowe, and the famous dragon left there by sheltering Norsemen.
Orkney played a crucial role across two world wars and our Wartime itinerary (CLICK HERE) will take you from the shores of the vast, natural harbour of Scapa Flow and around a host of important wartime sites, including the Italian Chapel, the Churchill Barriers, the Hoxa Head defences, the Ness Battery, and Kitchener's Memorial.
Alternatively, experience some of our finest landscapes and seascapes with an itinerary (CLICK HERE) we've created especially for autumn weekend explorers.
Watch the waves crash against the cliffs as you wander at wild and wonderful Yesnaby, on Orkney's rugged West Mainland, then head north to the tidal island of the Brough of Birsay (taking in its Viking history while you're there).
Meanwhile, on Orkney's East Mainland coast, you can stroll along the pristine beach at Dingieshowe and hike out to the dramatic Mull Head in Deerness. Wherever you go, keep your eyes peeled for seals and other wildlife.
Finally, you'll be charmed by our Stromness itinerary, which explores the narrow streets of this picturesque and historic coastal town. Pay homage to arctic explorer Dr John Rae, view the nationally important modern art collection at the Pier Arts Centre and watch life in the busy working harbour where local fishermen land their catches of crab and lobster.
Sound like an unforgettable autumn? We'll see you at the weekend!
Explore Destination Orkney's new Viking (CLICK HERE), Wartime (CLICK HERE) and Landscapes & Seascapes (CLICK HERE) itineraries