Paisley Book Festival Line-up Announced
---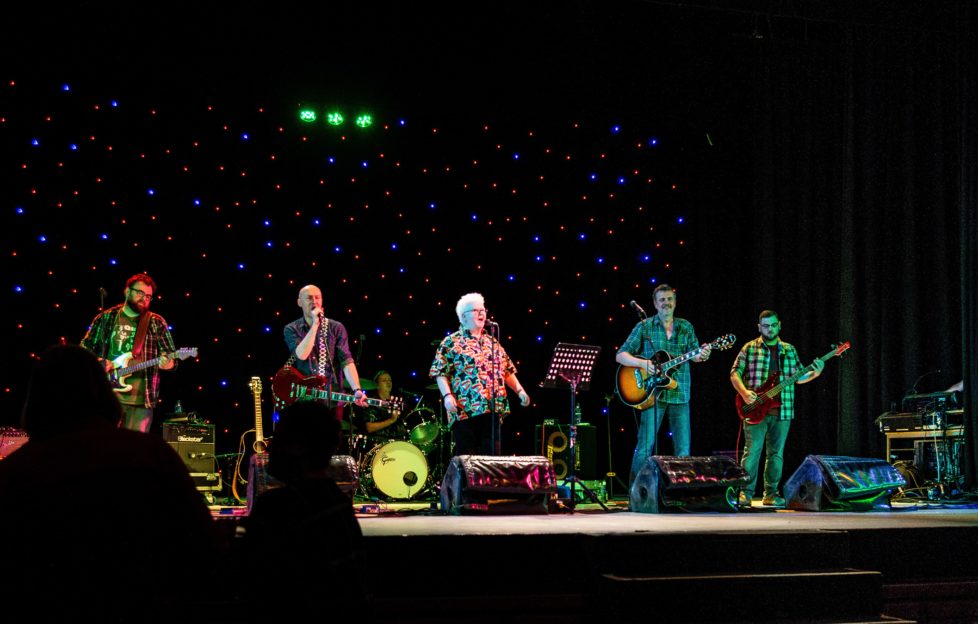 The first ever Paisley Book Festival is all set for an exciting first chapter
The full programme has been announced for the first ever Paisley Book Festival. The inaugural event is set to become a regular annual festival in Paisley's cultural calendar.
This year it will celebrate Radical Stories and Rebel Voices to mark the 200th anniversary of the Paisley Radicals.
Events will run at various venues across the town from 20th to 29th February 2020.
Highlights include: 
A major opening night event celebrating Renfrewshire Rebels, featuring an exclusive reading from Scottish radicalism author Maggie Craig, poetry from Renfrewshire born Jim Carruth, and music from Glasgow-based singer-songwriter Heir of the Cursed (20 Feb)
John Byrne returning to his native Paisley for a Big Birthday Bash celebrating his 80th year. Part retrospective of his incredible body of work and part a raucous knees-up, expect readings from John's plays, old and new, special guests and probably some cake (22 Feb)
From wowing the crowds at Glastonbury to closing the first ever Paisley Book Festival in style, the Fun Lovin' Crime Writers – aka an all-star line-up of Val McDermid, Christopher Brookmyre, Mark Billingham, Doug Johnstone, Stuart Neville and Luca Veste – will swap murder for music in a toe-tapping and unmissable live gig (29 Feb)
Renowned Scottish broadcaster Kirsty Wark in discussion with Ruth Wishart about her new novel and her life at the forefront of political reporting, as part of the University of the West of Scotland's Inspiring Women series (22 Feb)
Editor of The Good Immigrant – a vital collection of writings by emerging British BAME authors, poets, journalists and artists on the issues of race and immigration – Nikesh Shukla will share a timely conversation with Jay G Ying, co-founder of the BAME Scottish Writers Network (23 Feb)
Marking thirty years since the publication of her debut novel The Trick Is To Keep Breathing introduced her as a lyrical, radical new voice in Scottish literature, Janice Galloway talks about her life, work, and anything else that takes her fancy (22 Feb)
Scots Makar Jackie Kay reading poems on the festival's theme of Radical Stories and Rebel Voices, including some new work inspired by the American performer and international activist Paul Robeson (28 Feb)
Jenni Fagan, Kirstin Innes and Emma Jane Unsworth – authors of three of 2020's most anticipated new novels Luckenbooth, Scabby Queen and Adults – get together to chat about the politics of writing rebellious, non-conformist female protagonists (23 Feb)
Renowned multi-award-winning Scottish writer and performer Alan Bissett introduces some of his favourite Scottish talents in three unexpected Paisley locations Sonnet Youth's: Scottish poets Kevin P Gilday, Imogen Stirling and Magi Gibson performing in the booths of the Bull Inn and the surreal and funny literary sensation behind Hings and HWFG, Chris McQueer, at legendary live music venue Callum's Cavern, plus a look at the mountain of working class poetry unearthed from Renfrewshire archives in 1990 by then-Paisley writer in residence Tom Leonard and unread for centuries (28 and 29 Feb)
Coffee house Bianco e Nero hosting a free drop-in Pop-Up Poetry Shop celebrating Paisley's  rich poetic history, from Robert Tannahill to Tom Leonard.Come along to have a go at writing creatively – either poetry or prose – , browse books, poems, Paisley maps and photographs (dates throughout the festival)
And much more!
Or by calling 0300 300 1210