Pick Your Own Farms In Scotland!
---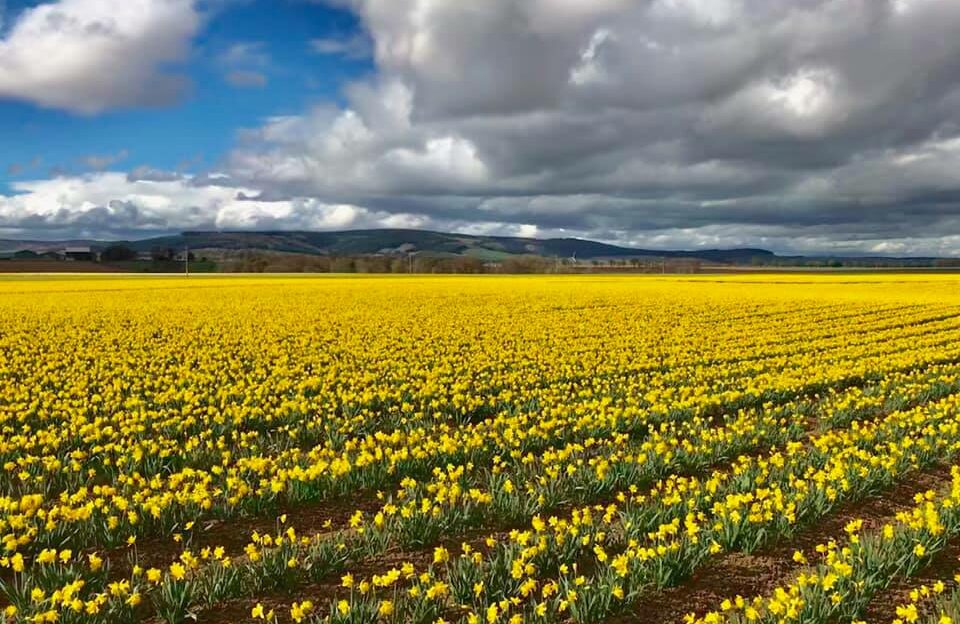 Credit: N J McWilliam Flowers
It's coming into fruit and flower picking season! This is a roundup of some of our farms where you can pick your own…
Cairnie Fruit Farm, Fife 
A popular pick your own spot where you're truly spoiled for choice. There is are feilds bursting with ready-to-pick strawberries (four varieties), raspberries (three varieties), redcurrants, gooseberries, tayberries, cherries, and brambles. Pumpkins are also available in October time. Every year, there is also a small field of sunflowers which usually bloom in August. You can take a wander through the field and pick your own sunflowers to take home after paying at the till.
Craigie's Fruit Farm, Edinburgh
From June to October you will be able to pick your own strawberries, cherries, apples, beans, peas, sunflowers and pumpkins. You do need to purchase an entry ticket ahead of time and download the online map to navigate your way around each field on the farm.
Briarlands Farm, Stirling 
Briarlands Farm offers a special day of strawberry picking! The fruit is grown in polytunnels on wires at waist height, so easily accessible for picking and isn't weather dependent. Fill your fruit basket to the brim!
N J McWilliam & Co – The Flower Field,
​
This flower field offers three species of flowers during the spring and summer months. In spring you will find tulips, iris and allium. In summer
you will find sunflowers, gladioli and dahlias. Because the growing season differs for each species, not all may be available at the time of your visit, so we recommend checking ahead with the farm.
​Share with us in the comments on social media your favourite farms to add to the list!