Pink Grapefruit Gin Fizz Cocktail
---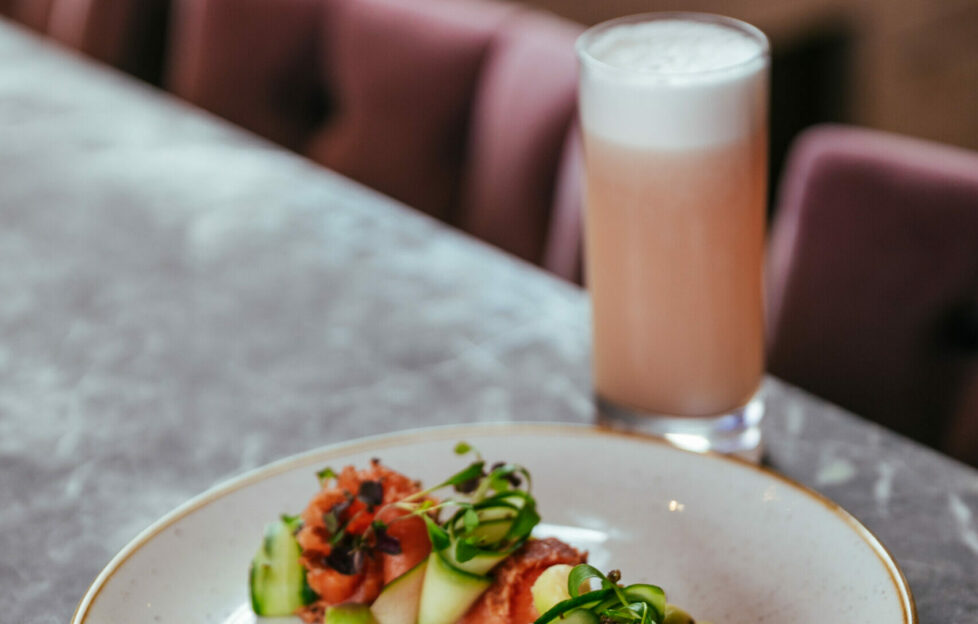 photos by https://www.instagram.com/pirate_photography/?hl=en
Ingredients
50ml Beefeater London dry gin
50ml pink grapefruit juice
1 tsp caster sugar
25ml egg white
Method
Add to a container, cover and shake vigorously.
Add ice cubes so the container is two thirds full, cover and shake for roughly 15 seconds.
Sieve the contents into a glass (to remove ice shards) then top with soda.
Credit: Craig Russell, Head Chef at The Spiritualist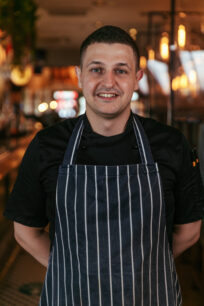 Aberdeen chef Craig Russell loves to be innovative with ingredients…
It's world gin day! Craig Russell, the head chef at The Spiritualist, Aberdeen, shares with us one of his favourite gin cocktails.
And you're in for a treat! This fruity Pink Grapefruit Gin Fizz cocktail is delicious.
The cocktail replaces the usual lemon juice with pink grapefruit, which adds an interesting complexity to the drink and helps to bring out the botanicals of the gin. The slightly bitter and sweet taste cleanses the palette and primes the taste buds for the smokey salmon. The pinkish hue sits pleasantly alongside the colours of the dish for an attractive pairing.
See more recipes
here
and discover a new one each month in
The Scots Magazine