Scots Pronunciation Guide
---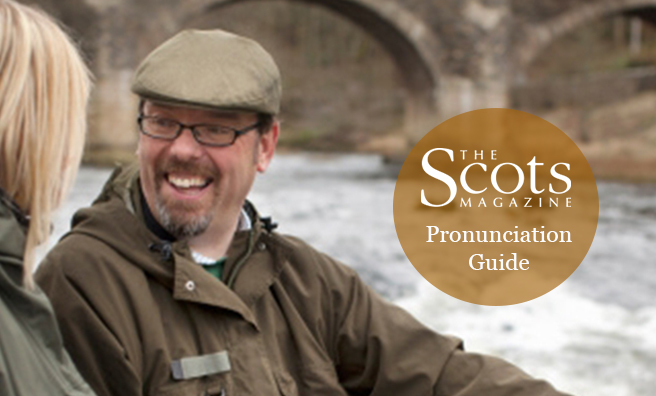 We've teamed up with online reference site, Forvo, to bring you a new pronunciation guide available throughout our website
Scotland is full of weird and wonderful place names that can leave non-natives more than a little puzzled.
Culross is pronounced "Coo-riss", Milngavie is "Mull-guy", and "Edinburgh" can be either "Edinburruh" or "Edinbruh" depending on your allegiances, but never, ever "Edinburro".
Forvo is the largest pronunciation guide in the world with a database of over 3 million words pronounced in 325 languages – all created and maintained by native speakers.
To help with some of the trickier Scots and Scots Gaelic pronunciations, the kind folks at Forvo have installed their great guide into our site to allow users listen to the correct pronunciations – and add their own!
Try it and see…
On a mac or PC (not available for tablet or smartphone users yet) double click any of the above place names and you will see a blue "play" button appear beside it as in image 2. Click the button (you may want to put your headphones on or turn up your sound) to hear how it is pronounced.
If ever you see a red record button, however, as in image 3, it means that the word or name hasn't been added to the database yet – so why not record it yourself if you know it?
Click the record button to sign into Forvo's website and record your own pronunciation. Sign up is free and easy. Users can request words for others to pronounce, and vote for the best pronunciations.
Forvo's team of editors ensure that the pronunciations are valid. Users can also flag up incorrect pronunciations so they can be removed.
Sign up to record your own pronunciations, and let us know what you think in the comments below, or on Facebook or Twitter.