Puffin Fest 2016 Puffs In To North Berwick
---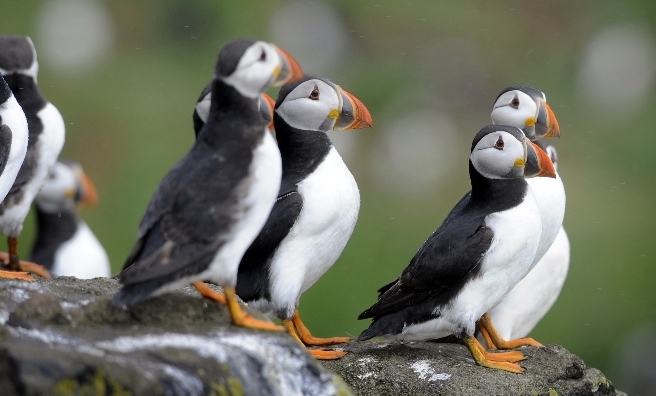 Sign up to our Weekly newsletter
There's a puffaganza of puffin-tastic fun at the Scottish Seabird Centre from 20 to 30 May with the return of Puffin Fest, Scotland's celebration of the iconic, brightly-decorated seabird.
During the 10-day festival, the award-winning Scottish Seabird Centre will host a family-friendly programme of activities, aimed at inspiring locals and visitors alike to learn more about the 'clowns of the sea', while also highlighting the importance of conserving and protecting Scotland's seabirds for future generations.
Zoom in on live puffin action
The programme features a range of activities, including:
Art workshops with the Edinburgh Sketcher and local artist Mandy Thomson;
Wildlife photography workshops with the award-winning Tom Langlands;
Puffin Parties with Forth 1 and the RSPB;
Puffin Express boat trips;
Guided walks with East Lothian Council Ranger Service;
The chance to zoom in on live puffin action on the Firth of Forth islands with the interactive live cameras in the Discovery Centre.
The largest puffin colony on the east coast
Tom Brock OBE, Chief Executive of the Scottish Seabird Centre, said: "With the Firth of Forth being home to tens of thousands of puffins between April and early August and with the Isle of May being the largest puffin colony on the east coast of Britain, North Berwick is the ideal location for this wonderful annual celebration of puffins."
Events at Puffin Fest are included with admission, except from the Secrets of Wildlife Photography (£65 per day), Speed Sketching by the Coast (£5 but you'll be entitled to half price entry to the Discovery Centre) and the Puffin Express boat trips (adults £10/ children £5/ under 3 free). Admission to the Discovery Centre is £8.95 for adults and £4.95 for children/ under 3 free. For the full programme, click here.
Sign up to our Weekly newsletter