Q-Aye – Valentine Edition Part 2
---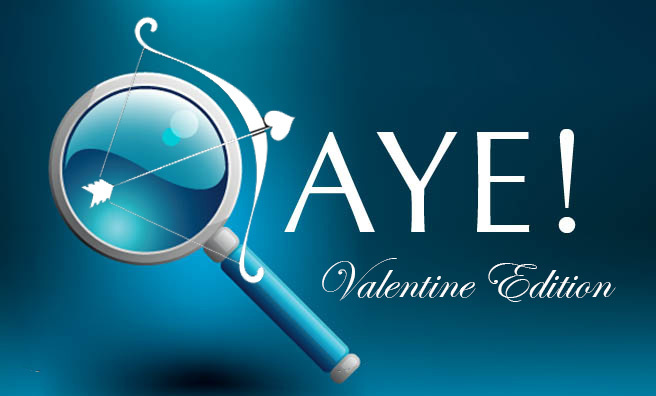 Romantic (and some not so romantic) Scottish Facts for St Valentine's Day
Valentine's Day used to be an excuse for youngsters to go round begging for sweets, money or fruit, while older brothers and sisters tried to find a sweetheart. "Name-papers" were sometimes used where names were written and placed in a bonnet and each person drew out a paper. If the same name was drawn three times, it meant a marriage would take place!
Mary Queen of Scots met Lord Darnley for the first time on Valentine's Day 1565. He clearly had an impact as they were married 5 months later on July 29th!
Dolly the Sheep died on Valentine's Day 2003. She was the first cloned mammal ever to be created from an adult cell. The work was done by the Roslin Institute at Edinburgh University. She will be on display at the new science and technology galleries at the National Museum of Scotland, Edinburgh later this year.
Is romance dead? The number of couples running away for a Valentine's Day  wedding at Gretna Green has dropped dramatically. In 2004 a record 194 couples said "I do " over the anvil on February 14, whilst last year there were only 37. The tradition dates back more than 250 years when differences in English and Scottish law led to many young English couples travelling north to marry and seeking out "anvil priests" to marry them in the first Scottish
 village they came to.