Return of the Scottish Juniper Festival!
---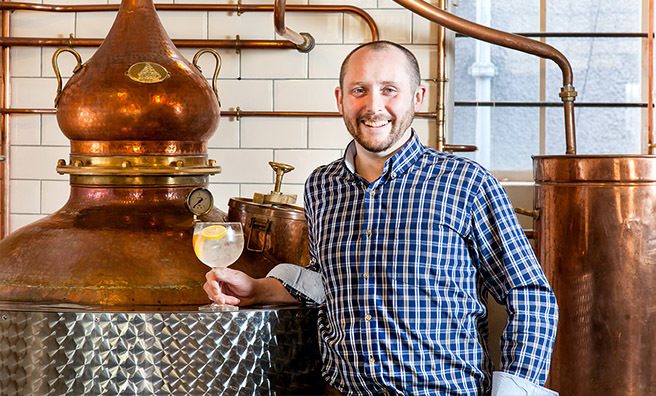 Sign up to our Weekly newsletter
If May was Whisky Month, then June is without a doubt the month of Juniper gin
Whisky Month celebrated our country's favourite malts, and now the Scottish Juniper Festival is back to show us why Scottish gin is worth shouting about, too
After last year's great first event, the Scottish Juniper Festival is returning to Edinburgh, June 12-14, for a weekend of tastings, distillery tours and cocktails.
It's a fantastic time for gin lovers with a whole new world of gin to explore!
"Gin has always been a British classic," said festival founder Martin Duffy, "but the gin scene is really thriving at the moment with so many new flavours and serves being championed by international, UK and Scottish gin brands. It's a fantastic time for gin lovers with a whole new world of gin to explore and sample!"
Edinburgh's creative hub of the arts, Summerhall, is the venue for the event, and also home to the Pickering's Gin distillery.
Festival goers can take part in Pickering's fascinating Great Tonic Debate to find out how different tonic waters affect the taste of their gin.
everyone who comes along can sample them!
"Over three days the festival showcases a variety of these extraordinary gins through engaging talks and mixology sessions and best yet, there is the opportunity for everyone who comes along to sample them!"
Spiritual sessions are hosting a Gintime talk night, too, with esteemed gin author Geraldine Coates interviewing experienced distillers on their products and how they are made.
For the full programme of events, and to book tickets, click here.
Sign up to our Weekly newsletter