Ron Wilson's Spectacular Scenery Art – Sponsored
---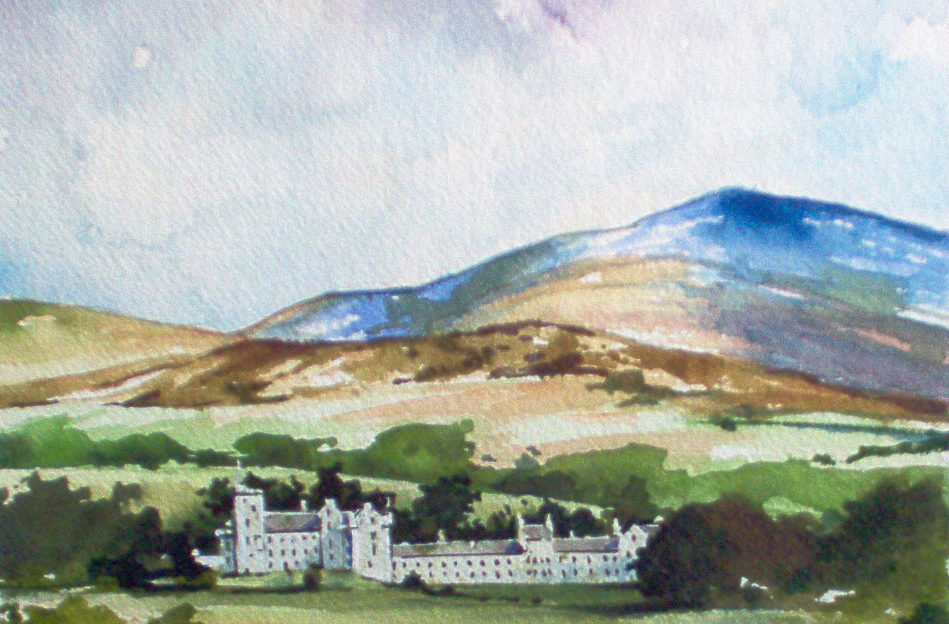 Blair Castle by Ron Wilson
Glasgow based artist, Ron Wilson, paints landscapes from photographs of stunning Scottish scenery…
Scotland is full of scenic landscapes capable of rendering any viewer speechless. And with modern technology, chances are if you have visited one such view, you will have taken a photograph in order to lock its beauty in your memory.
Photographs capture moments in time, document events and immortalise wonderful experiences; yet there is something uniquely beautiful about an interpreted landscape brought to life from paint and canvas.
Glasgow based artist, Ron Wilson, paints impressions of images which he takes himself or which are supplied to him by his impressive portfolio of clients.
Still wielding his brush well into his nineties, Wilson specialises in painting boats, houses and landscapes with loosely flowing brushstrokes and a varied colour palette.
Based on the fact that Scots are filtered throughout countries far from our own, Wilson has taken up a new project inspired by worldly Caledonian connections. Emphasising there are 'no obligations' to purchase his creations, Wilson is offering a special service to those who have connections to Scotland but who live overseas.
He will paint his client's favourite Scottish scene, offering another aesthetic level to an already special and treasured view. On approval, the finished product will be placed in a glazed framed and dispatched within days of the receipt of the payment of £365.
If the client decides not to purchase, however, Wilson will simply add the painting to his constantly growing portfolio, which can be viewed online.
Simply email an image of your choice to takeartron@outlook.com or write a description and location of your favourite Scottish scene and Wilson will create a panoramic impression to present to you via email.
Combining skilled artistry with the effortless beauty of Scotland, these pieces of artwork would make the perfect gift for any loved one; a unique way of spreading Scotland's spirit across oceans.