Rory Bremner at The Ryder Cup
---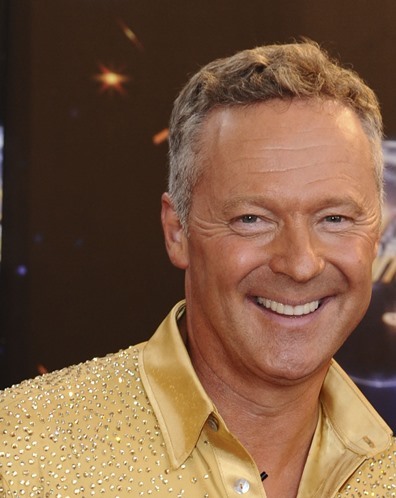 Rory Bremner - look out for him at The Ryder Cup
If you're at Gleneagles over the next few days, look out for Rory Bremner, who will be raising funds for Quarriers, official charity of The 2014 Ryder Cup.
"Money raised at The Ryder Cup will go towards Quarrier's Coaching for Life campaign, which is about inspiring and supporting vulnerable young people so they can make the most of their potential and rewrite their future," says the comedian, impressionist and television presenter.
"Tessa and I are only too aware how lucky our girls are – this is our way of helping those children in Scotland who are not as fortunate." Rory and his wife, Scottish sculptor Tessa Campbell Fraser, bought their house in The Borders five or six years ago and now split their time between the Kelso area and their family home in Oxfordshire.
"I wanted our daughters, Ava and Lila, who were eight and six years old at the time, to have the same wonderful Scottish childhood I had," says Rory, who was brought up in Edinburgh.
"Edinburgh was a great place to grow up," he continues. "We lived in a grand house in Merchiston Crescent which had been split into small flats so we weren't quite as posh as you might think!"
Although Rory and his older brother went to boarding school in Berkshire, the Bremner boys spent their school holidays in Edinburgh. "I loved coming home from school," Rory says.
"I'd climb to the top of Blackford Hill, which I still consider one of the best views in the world. Looking out to the Forth Bridges, just visible to the west, sweeping over south Edinburgh, up to the castle and the Old Town, across to Salisbury Crags and Arthur's Seat and, in the distance, the coastline and the Bass Rock.
"I learnt to ski in the Pentland Hills at Hillend, I learnt how to swim at Warrender Park Baths and I would cycle to golf courses all over the place, including Gullane, which, on reflection, was quite a long way.
"Whenever I drive around Edinburgh, so many wonderful memories come back to me.When I was a student, during university holidays, I worked a night porter in the George Hotel. I'd sometimes finish early and at four in the morning, just as dawn was breaking, I'd be walking across the Meadows as Edinburgh woke up around me. That was magical."
Read the full interview with Rory Bremner in the August issue of the Scots Magazine. To order back issues of The Scots Magazine, email shop@dcthomson.co.uk.
---
Quarriers
• Scottish charity Quarriers was established by Glasgow shoe retailer William Quarrier in 1871, when the self-made businessman started looking after orphaned and destitute children.
• A few years later, William Quarrier set up the Orphan Homes of Scotland at Bridge of Weir, where children lived in specially-built cottages, under the supervision of house fathers and house mothers.
• By the 1900s, Quarrier's Children's Village had over 40 children's cottages, Mount Zion Church, a large school, a fire station, workshops, farms and, next to the village, Scotland's first TB sanatorium.
• Between 1878 and the mid-1980s, over 30,000 children were cared for in Quarrier's Village.
• Nowadays, Quarriers provides care and support for people with a disability, children and families, young people, young homeless people, people with epilepsy and carers.
www.quarriers.org.uk