Rose Leslie – The Scottish Rose Comes Home
---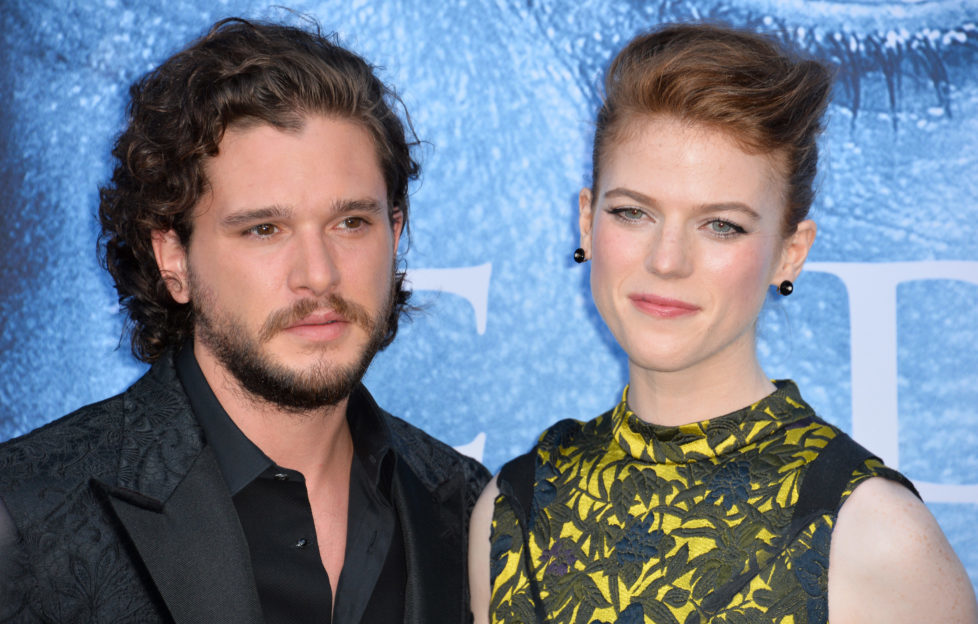 Kit Harrington and Rose Leslie at the season seven premiere for "Game of Thrones". Pic; Rex/Shutterstock
Aberdeen and back again… via Downton and Westeros
Rose Leslie is coming home to Aberdeenshire this weekend for her wedding to her Game of Thrones
costar Kit Harrington. On Saturday, June 22, the pair will tie the knot in remote Wardhill Castle, near to Leslie's childhood home.
Rose Eleanor Arbuthnot-Leslie's Celtic roots run deep – and reach lofty heights. She was born to the Aberdeenshire Chieftain of Clan Leslie, and the family home is some 500 years old.
Leslie spent her first 10 years at Lickleyhead Castle, the family's 16th-century Scottish seat. She attended primary school locally in Rayne, near the chosen wedding venue.
Her family left their ancestral home for France, before settling in Somerset, where she went to secondary school. From there, Leslie moved to London, landing a place at the city's prestigious Academy of Music and Dramatic Art, graduating in 2008, and remaining in the English capital ever since.
From studying to stardom
Leslie made her debut in TV documentary Banged Up Abroad before playing a fiery Scottish redhead in the 2009 television film New Town. It was this Scottish BAFTA-winning performance which caught the eye of the team behind the the then relatively unknown ITV drama Downton Abbey. And so she landed the part of chambermaid Gwen Harding.
"Downton was this amazing opportunity that I could never have expected straight out of drama school," Leslie admits. "And it in turn opened up the doors to Game of Thrones and the machine that is HBO.
"It would be rather difficult not to feel grateful as an actor as it puts you onto a platform that is just brilliant."
Departing Downton after just one series, Leslie confesses she misses Gwen and would "love to know what became of her". After all, the sparky chambermaid had a lot left to offer.
"She left at the beginning of series one, when Downton wasn't as big as it is now and I was really happy with her turn in fortunes… It would be fascinating to learn, especially in those days, what became of accomplished women."
From one accomplished woman to the next, Leslie transformed from Downton housemaid to fiery woman warrior Ygritte, in the global phenomenon Game of Thrones. Not just likeable but also quotable – her catchphrase "you know nothing, Jon Snow" was a firm fan favourite.
"It felt like my catchphrase, a real part of me."
Like so many in the perilous world of Westeros and Essos, however, she was to meet her untimely death and the actress admits she was gutted to leave the show, calling it "the best three years" of her life.
With fans unlikely to stop quoting Ygritte's best one-liner back to her any time soon, it's impossible she'll escape her Game of Thrones fame. In fact, she rather likes it.
"I do actually," she smiles. "It felt like my catchphrase, a real part of me.
"I still hear it quite a lot in the street… and I love it! It gives me the jitters as it reminds me of a wonderful time in my life."
It's now a few years since Leslie departed the show, but she seems to still be in astonishment at her shift transition from young Scottish girl to the face of two global television juggernauts.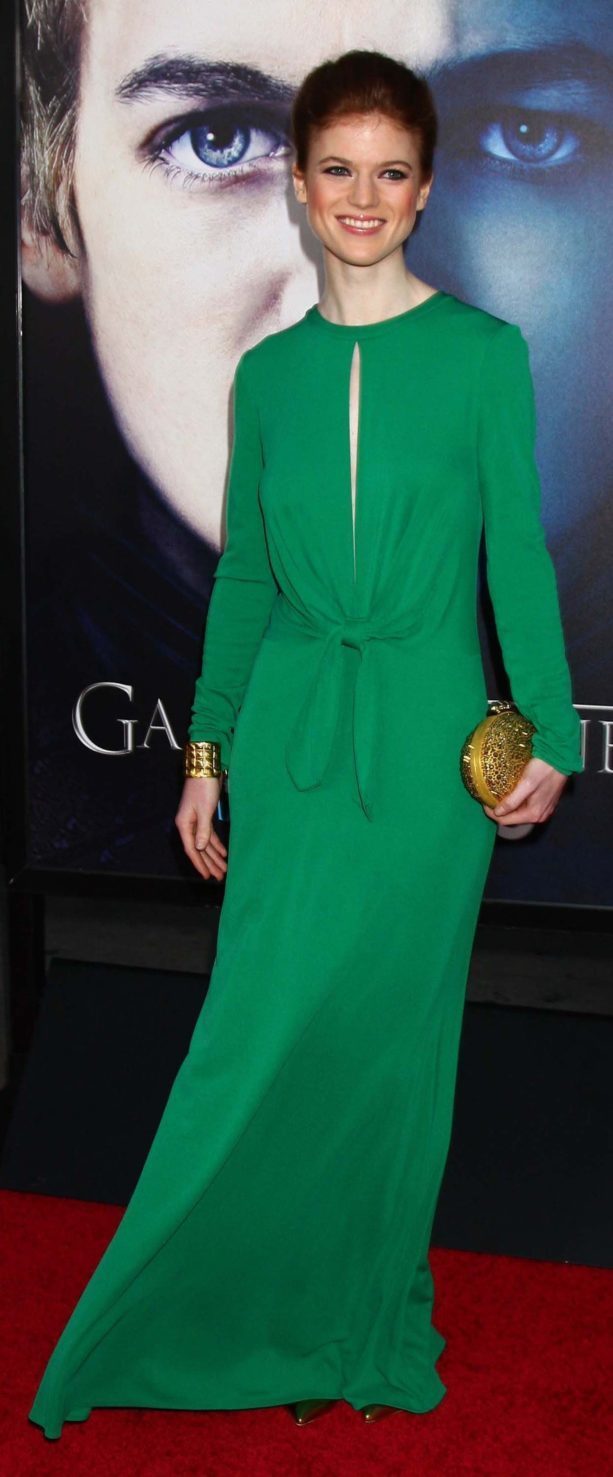 "If you think about it that way, it's overwhelming.
"But you take it in your stride. And everyone on these shows feels the same way, even the more experienced actors."
Leslie's ambition is plain to see, and the actress now has her attention firmly focused on Hollywood, using her successful television background to springboard onto the big screen. Her biggest role to date opposite Vin Diesel in the epic fantasy, The Last Witch Hunter.
The opportunity to star opposite one of Hollywood's most bankable stars clearly appealed to Leslie.
"When I first read for this part, I knew Vin was attached to play the Last Witch Hunter and that was like 'Sold! Bingo!' He's delightful, he likes to have fun and I had so much fun working with him."
Although Leslie has come a long way from her Scottish roots, her childhood corner of Aberdeenshire still holds a special place in her heart. Her fellow Game of Thrones stars have been flying in to Scotland this week to attend her wedding at Wardhill Castle. You can read an interview with the castle's owner, Sarah Leslie, here, and see the Game of Thrones stars arriving in Aberdeen here.
The interview with Leslie originally appeared
in The Scots Magazine in March, 2016.
Don't miss out – subscribe to catch
our next exclusive interview!