Scotland In Six – Hidden Gems
---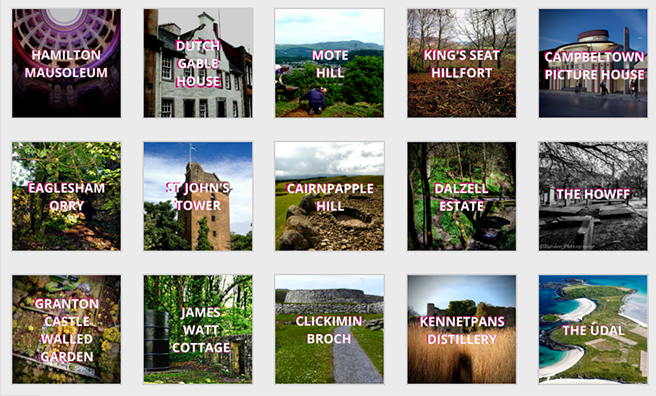 Help find Scotland's "other" top sites!
Will you wander into a curious cave? Trek to a haunting hillfort? Marvel at a mystifying monument?
After celebrating Scotland's six UNESCO World Heritage Sites with six events on World Heritage Day, Dig It! 2017 now invites you to wander off the beaten track and uncover our most spectacular secret sites…
Dig It! 2017 is the year-long celebration of Scottish archaeology, and we believe that archaeology is for everyone.
Uncover new stories in your own backyard
For relentlessly curious history hunters, we're running a competition to find Scotland's six best Hidden Gems for an alternative Scotland In Six. We have six amazing World Heritage Sites – so we thought we'd celebrate six of these special places in the same way.
By following along on our website and social media, you can find out more about the amazing sites that have flown under the radar (until now).
Castles, Viking forts, brochs, churches, caves, walled gardens, prehistoric stones and airfields are all in the running and behind each of these places lies an amazing story which has been uncovered by hardworking groups of people who are passionate about the past.
Vote For Your Favourite
All of the sites have now been revealed so it's over to you. Voting takes place on our Facebook page in June and July, and you get to decide what's important. Will you choose the site with the most touching story, the one that deserves a place in the history books, the one closest to your home or the most beautiful?
Six of these sites will then celebrate their victory with six fantastic events during Scottish Archaeology Month in September. This is your chance to see the winners with your own eyes and really dig into their history. You can get your hands on history with interactive activities or get to know the people who work behind-the-scenes to promote and protect these places.
If you're ready to get started, head over to the Dig It! 2017 website and meet the sites, then cast your votes on our Facebook page. You can also rally behind a contestant or two and spread the word on social media using the #ScotlandinSixHG hashtag.
May the best Hidden Gems win!
Dig It! 2017 is funded by Historic Environment Scotland, and coordinated by Archaeology Scotland and the Society of Antiquaries of Scotland