The Magellan Ship Tour
---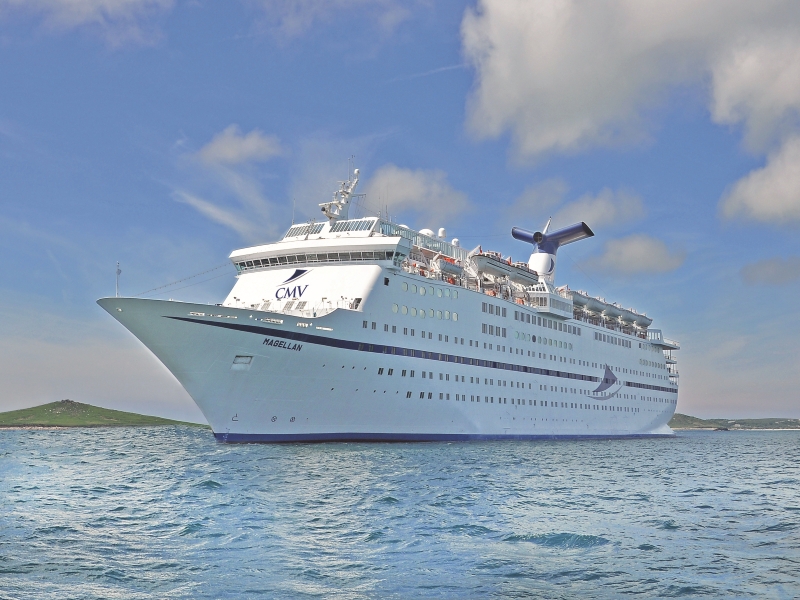 All aboard the Magellan! We spent the afternoon touring the beautiful ship that will host the Best of Norway and Scottish Islands tour 2020
The Scots Magazine and DC Thomson Travel have joined forces with Cruise & Maritime Voyages to sail the Magellan on a Best of Norway and Scottish Islands tour in the summer of 2020.
With occupancy of 1250, the Magellan is set to deliver a one-off cruise itinerary (read more about the itinerary here) to passengers looking to see the best sights in Norway and the Scottish Isles – so why not join us?
We hopped on board for a look around on your behalf. And we have to say, we were not disappointed!
First of all, we had a peak at some of the rooms, all of which were airy and spacious and very comfortable.
Next we explored the ship's entertainment areas. As well as an on board casino, an outdoor pool and yummy restaurants, there are plenty of places for a social drink or two.
The variety of pubs and bars was impressive – notably the Taverner's Pub and the glamorous Sinatra's Bar are not to be missed.
And after a few drinks, why not take in some evening entertainment at the theatre or in the main dinning area?
However, for those who prefer to relax there is an incredibly luxurious spa complex with a variety of treatments on offer. And there is even a library and various quiet spots around the ship should you rather a bit of downtime to yourself.
Our special offer for The Scots Magazine has been extended!!!
Sail away for 9 nights from Dundee! Save up to 40% if you book before December 9, 2019. The first passenger pays the lead in-price; the second passenger pays half that price.
For a brochure or to book,
call 01224 338004
quoting 'SM Cruise 2020' or visit
www.dcttravel.co.uk/cruise2020