Scottish Books
---
Step back in time with these fantastic photo books of Scotland through the years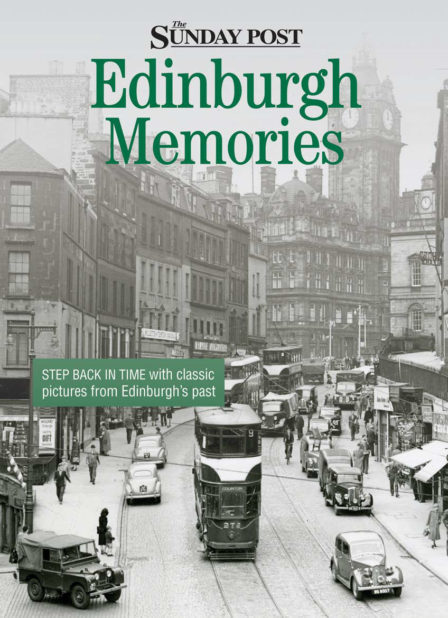 Edinburgh Memories
Edinburgh Memories is a brand new book featuring fantastic photographs of Edinburgh throughout the decades. Glimpse the mesmerising medieval Old Town as it looked last century.
Step back in time with this paperback photobook containing 100 pages of nostalgic photographs.
21 x 0.5 x 29 cm (approx)
£8.99
---
Lifted Over The Turnstiles  
The best book about old Scottish football grounds ever published! Admittedly, it is also the only one, but it's the best! There are almost 200 photos of 42 football stadiums here that have lain unseen, in archives and rarely accessed collections, for decades. Discover them all in this new book.
Hardback, 260pp.
£15.99
---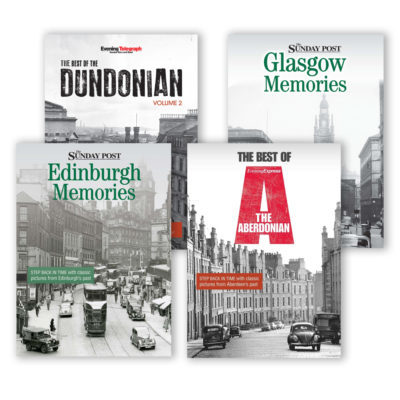 Scottish Cities Book Pack
These stunning photobook are a true celebration of city life in Scotland, and feature lovingly restored archive photographs from throughout the decades.
Discover Aberdeen's busy harbour; Dundee's history in jute, jam and journalism; Edinburgh's mesmerising medieval Old Town; and a tour of Glasgow from Sauchiehall Street to the famous shipyards.
Buy all four books today for only £24.94 – saving £5.
21 x 0.5 x 29 cm (approx)
---