Scottish Seabird Centre Nature Photography Awards – The Shortlist
---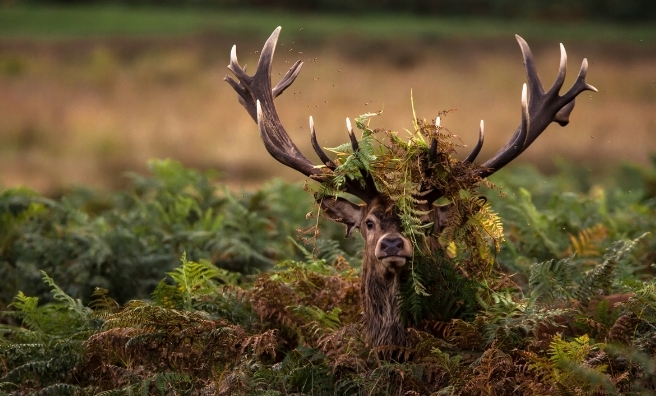 Hide 'n' Seek by Christopher Mcleod. Courtesy of Scottish Seabird Centre
A leopard hiding her prey, hedgehog reflections, an ant collecting nectar and even frosted leaves all feature in the shortlist for the 10th Scottish Seabird Centre Nature Photography Awards 2015.
With over 500 entries, the 100 shortlised photographs focusing on wildlife, plant life, the environment and landscapes are on display in the Scottish Seabird Centre in North Berwick – and we're delighted to be able to share a few of our favourites on The Scots Mag's website (above).
For the first time video shorts were also invited and 8 shortlisted videos from the natural world are also being shown.
'An extra special year'
"For our 10th anniversary we really wanted to make this an extra special year," said Tom Brock OBE, Chief Executive of the Scottish Seabird Centre.
"It's fantastic to see that our two new categories really captured the imagination of so many skilled photographers and videographers, who have demonstrated their appreciation for the natural world. We now look forward to photography fans far and wide visiting the exhibition and voting for their favourite."
The closing date for votes is Sunday 21 February 2016
In each category there will be a winner selected by the judges and a winner selected by the voting public – vote online at www.seabird.org or when visiting The Scottish Seabird Centre.
The closing date for votes is Sunday 21 February 2016 and the winners will be unveiled at an awards ceremony at the Centre on Thursday, February 25, 2016.
Winning photographers have the opportunity to secure prizes including trips to the Isle of May National Nature Reserve featuring workshops with judge Lorne Gill and former winner Tom Langlands; short breaks with Ardgour Estate and Ardtornish Estate; day trips with Isle of Mull Wildlife Expeditions and Rabbie's Tours; and vouchers for Northshots Photo Adventures.
For more information on the Scottish Seabird Centre Nature Photography Awards, or to vote for your favourite photograph or video, click here.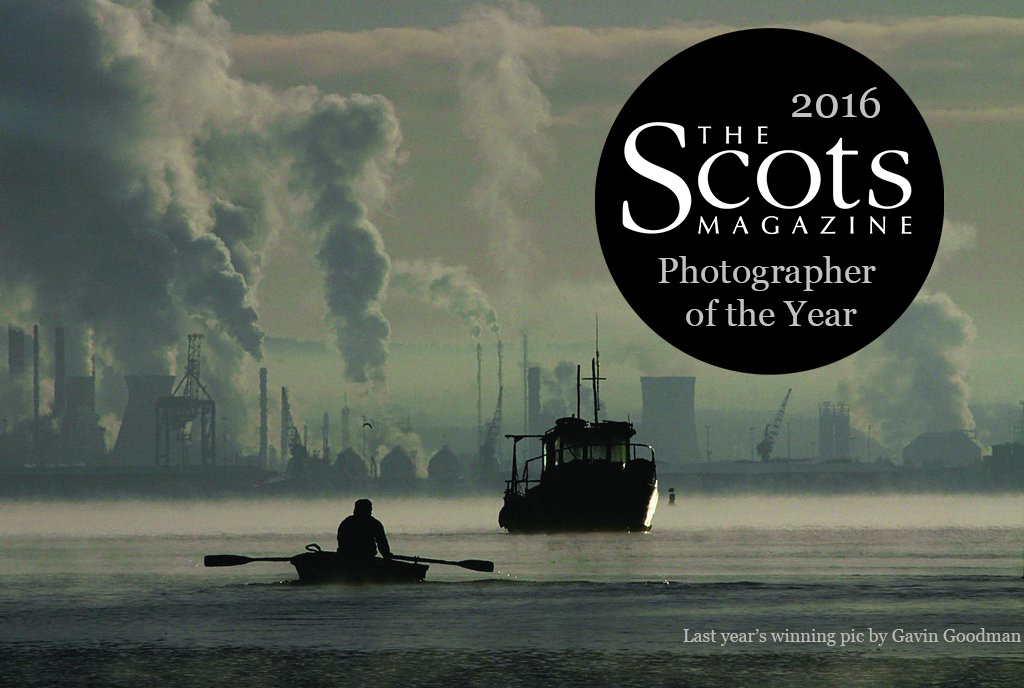 If you missed the closing date for the above – why not enter The Scots Magazine Photographer of the Year 2016?
There are three categories – pick up a copy of our latest issue
to find out how to enter for the chance to win £200!
Last date for entries is December 15, 2015.
---
The Shortlist
Creative Visions of Nature: Paul Collins, Sue Dudley, Jan Ferguson, Barry Forbes, Tom Gardener, Jocelyn King, Jamie Mina.
Environmental Impact: David Booth, Charlie Davidson, Barry Forbes, Tom Gardener, Allan Kelly, Bob Humphreys, Jocelyn King, Frank Murrell, Susan Russell.
Landscape: Katty Baird, Charlie Davidson,Tom Gardener, Cameron Henderson, Alan Johnstone, Allan Kelly, Gary Killon, Peter Lewis, Christopher McLeod, Curtis Welsh,
Nature's Foragers: Pamela Baker, Peter Dollive, Sue Dudley, Bob Humphreys, Keith Kirk, Peter Lewis, Suzanne Maitland, Anthony Robson.
Scottish Wildlife: Ron Borthwick, Paul Collins, Barry Forbes, Karin Greevy, Alan Johnstone, Gary Killon, Keith Kirk, Jamie Mina.
World Flora: Alan Edwards, Robert Galloway, Gary Killon, Suzanne Maitland, Yasmine Piening, Anthony Robson, Rob Shields.
Worldwide Wildlife: Katty Baird, Paul Collins, Gillan Day, Brian Henry, Ann Jeffray, Christopher McLeod, Craig Newton, Jim Paxton, Susan Russell.
Junior under 12: Hannah Lally, Claire Prete, Maja Robertson, Anna Smart, Finn Zurhelle.
Junior 12-16: Megan Anderson, Sean Fraser, Jocelyn King, Katy Read, Freya Sanders, Megan Vischer, Inga Zurhelle.
Nature Shorts (video clips): Paul Collins, Luca van Duren, Holger Mohaupt, Denyse Presley, John Philip, Tom Ross, Norman Yuille.
Staff and Volunteers: Craig Carstairs, Andrew Grieveson, Lewis Henderson, Maggie Sheddan, Alex Turnbull, Nigel Ward.