A-Z of Secret Aberdeen: A for … The Adelphi Kitchen
---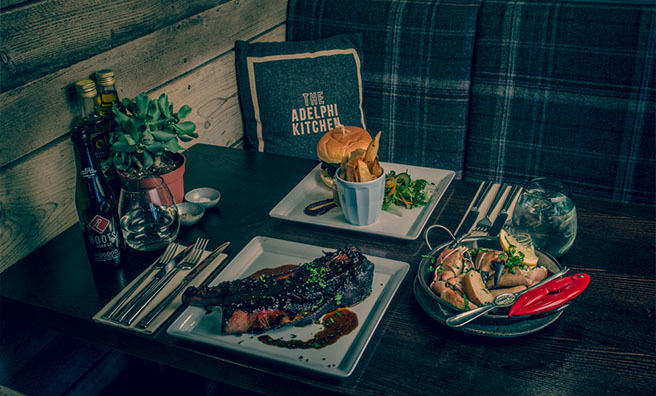 This is the city's current culinary hot spot and it's definitely smoking!
They employ 'dirty cooking' techniques – which, before you think about putting a quick call in to environmental health, basically means cooking directly on charcoal.
Adelphi uses a hot coal open pit barbecue and a steel smoker to bring fire and brimstone to the Aberdeen eating out scene. Menus come on business-like clipboards and the restaurant prides itself on using seasonal, local ingredients.
Bards of the barbecue!
The place is snug and permanently packed so book early. Favourite dishes include a mac' n' black starter which is macaroni and cheese with black pudding and if you are not totally stuffed after that, then try their slow-cooked pulled pork or a house burger.
To finish there's a large range of dessert cocktails including a boozy chocolate milkshake and an espresso martini. The very brave can try a Pickleback which is a bourbon chased down with a measure of house pickle juice!
Give these bards of the barbecue a try – you won't regret it, but your waistline might.
The Adelphi Kitchen, 28 Adelphi, Secret Aberdeen AB11 5BL.
Open: Mon – Sun 12pm-2.30pm, 5pm-9.30pm
Follow them on Facebook, here.
---
More
Up Next: B