A-Z of Secret Aberdeen: C for … Cup
---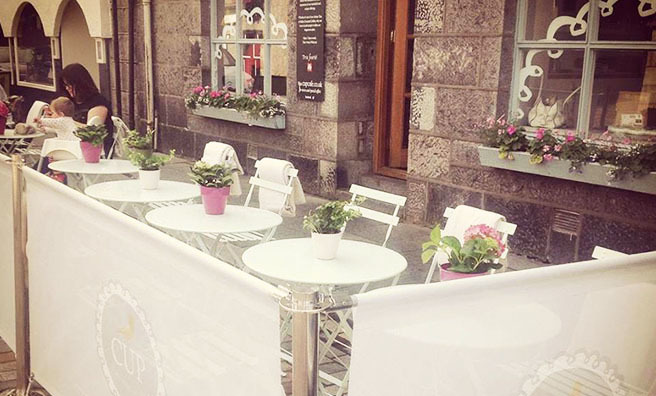 Like most modern city centres, Aberdeen has more chain coffee shops than you can shake a skinny latte at, but C on our Secret Aberdeen list is deliciously different…
If tea is your bag, so to speak, then head to Cup. This artisan tea salon has looked out their best china and offer over 20 different types of flavours and blends on its menu.
Fancy a white ginger pear tea or a coconut chai latte?
In summer, their refreshing Lavender Citrus iced tea should hit the spot and in winter try the white ginger pear or a coconut chai latte.
If you've got a sweet tooth then you can't miss their famous chocolate afternoon teas. These come with Nutella sandwiches and white chocolate macaroons.
The décor is as original as the menu and it's brimful of quirky features. Check out the toilets – an homage to The Mad Hatter's Tea Party with Alice in Wonderland quotes on the walls and teapots hanging from the ceiling!
Cup, 9, Little Belmont Street, Aberdeen, Aberdeen City AB10 1JG
Open: Mon- Fri 9am -5pm.Sat 8.30am -6pm. Sun 10am -5pm
Check out their menu, here, or look them up on Facebook.
---
More
Up Next: D