A-Z of Secret Aberdeen: D for… Doric
---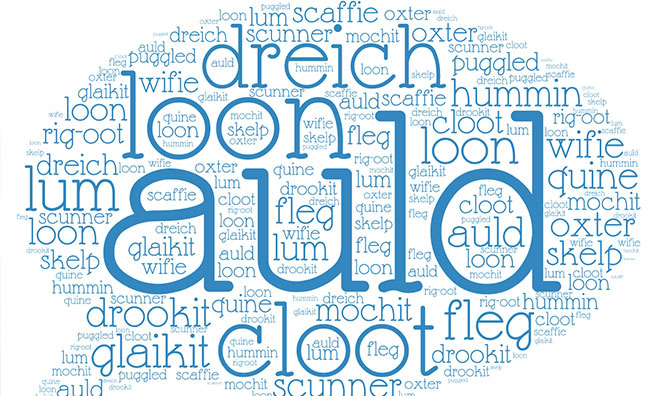 If you think furry boots are a form of winter gear, then maybe it's time to polish up your Doric
It's the distinctive dialect you'll hear as you wander around our Secret Aberdeen haunts.
Doric has its roots in ancient Scots with a smorgasbord of Scandinavian influences thrown in for good measure.
Learn the lingo!
It can be pretty baffling to the untrained ear, but before you start scrambling for a translation app, why not take some Doric lessons?
Robert Gordon's University have produced a fantastically funny Doric dictionary that you can download for free. The University of Aberdeen also have a dedicated Doric website where you can read up on its origins and also learn the lingo.
You should also look out for First Aberdeen's Doric bus. This specially decorated bus travels on different routes in the city and has a selection of Doric phrases displayed all across the interior. It could be just the ticket to help your studies.
For more information: 
www.rgu.ac.uk/file/doric-dictionary
http://www.abdn.ac.uk/elphinstone/kist/
http://www.firstgroup.com/ukbus/aberdeen/
---
To get you started!
Here are a few of the most well-known Doric phrases…
Drookit Drenched
Loons and quines Boys and girls
Fit like? Hello, how are you?
and of course…
Furry boots? Where are you from?
---
More
Up Next: E