A-Z of Secret Aberdeen: F for… Footdee
---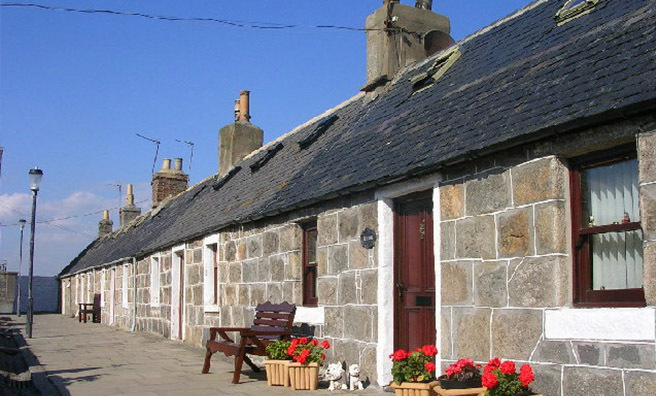 Take a stroll along the beach and past the harbour to one of the quirkiest communities in Scotland
Footdee, or "Fittie" as it's known locally, is F on our A-Z of Secret Aberdeen. It's a purpose-built village for local fisher folk, where the buildings date back to 1809.
The dinky cottages are huddled higgledy-piggledy in squares, all with their backs to the sea to protect them from the fierce storms that can roar along this exposed coastline.
A village out of time . . .
With accompanying ramshackle sheds and driftwood outhouses– the scene is that of a long-abandoned film set. It's how Hobbit houses would look if they were made of brick!
In a nod to the village's past, model boats, ships-in-bottles, glass fishing weights and lifebelts can all be seen decorating the houses and gardens.
Even the children's play park has a nautical theme with a real fishing boat to scramble around in and instead of rocking horses there are seals to wobble about on.
Do not forget your camera!
http://www.visitaberdeen.com/attractions-and-activities/view/fittie
---
More
Up Next: G