A-Z of Secret Aberdeen: I for … Ice Cream
---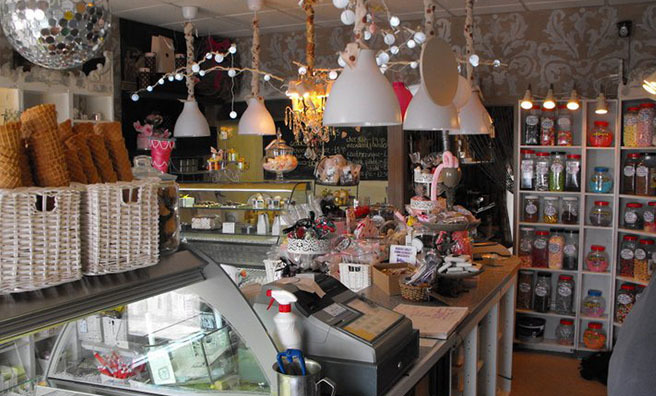 For ice cream heaven, head out of town to Aunty Betty's on the seafront in the nearby town of Stonehaven
Take our word for it, it's most definitely worth the journey and where most Aberdonians head to satisfy their cone cravings.
20 to-die-for flavours
The place is a good, old-fashioned ice-cream parlour serving up around 20 to-die-for flavours including salted caramel and Scottish tablet in tubs or cones.
Portions are gi-normous and there's even a three scoop cone option for the eyes-bigger-than-their-bellies brigade.
If that wasn't enough, portions can then be topped with a selection of sauces and sweeties! It may be the only time, the words, "I love a 99 but I can't eat a whole one," leave your sugar-coated lips.
Doggy cones and treats are offered for your four legged friends, too.
Be prepared to queue, but I expect you guessed that.
Aunty Betty's, The Promenade, Stonehaven, AB39 2RD
https://www.facebook.com/pages/Aunty-Bettys/161290873933285?sk=info
Open: Mon-Sun 10am -10pm.
---
More
Next up: J