A-Z of Secret Aberdeen: J for… Jewellery Workshops
---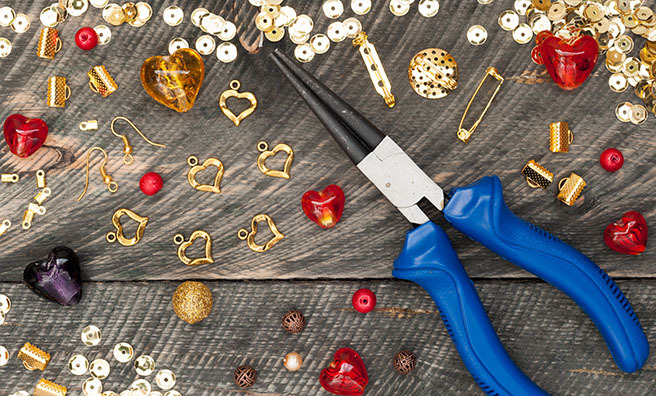 If you fancy trying your hand at jewellery making, then give Bead Pop a ring!
These clever crafters are experts at making all kinds of jewellery, and they're using some cunning tactics to encourage folk to get creative, too.
Man Craft Crèche
Their recently trialled Man Craft Crèche helped chaps learn how to make earring and necklace sets for their partners whilst also sipping on a beer. The lovely team at Bead Pop even wrapped the finished work up for the guys – sorted!
They also run Ladies Nights where they'll bring their equipment and expertise to your house party and girls and their besties can have a hoot designing some bespoke friendship bracelets over a glass of wine or two. Children can also involved with regular jewellery workshops in their city centre shop and even birthday beading parties.
Bead Pop, 19-21 St. Andrews Street, Aberdeen, AB25 1BQ.
http://www.beadpop.co.uk/find-us
Open: Monday – Saturday 10.30 – 5pm. Sundays – 1 – 4pm
---
More
Next up: K