A-Z of Secret Aberdeen: M for… Maritime Museum
---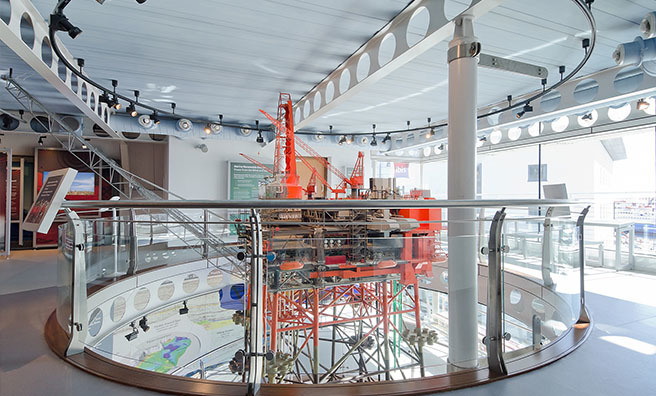 The superb Maritime Museum is situated in the aptly named Shiprow which winds its cobbled way down to the harbour.
It combines a modern glass-fronted space with Aberdeen's oldest surviving building – Provost Ross's House with its narrow corridors, low doorways and small rooms.
In the museum's foyer, a series of blackboards tell you everything from the time of high tide to the current price of crude oil. Suspended above your head is a 25ft scale model of the Murchiston oil platform.
Have a go at parking your own boat!
Through a mixture of exhibitions and displays you can learn the story of Aberdeen's long relationship with the sea, from sailing ships and whalers all the way to North Sea oil – and using computer interactives, you can even have a go at "parking" your boat in the harbour!
Aberdeen Maritime Museum, Shiprow, Aberdeen, AB11 5BY
http://www.aagm.co.uk/Venues/AberdeenMaritimeMuseum/amm-overview.aspx
Open:Tuesday – Saturday 10am – 5pm. Sunday 12noon – 3pm. Closed Monday
Admission free.
---
More
Next up: N