A-Z of Secret Aberdeen: P for… The Prince of Wales
---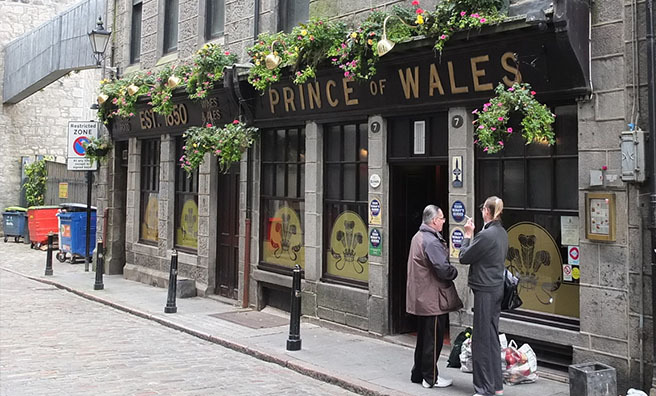 One of Aberdeen's oldest pubs, The Prince of Wales has been around since 1850, and still can't be beaten for real ales and real characters
It's a perfect place to brush up on your Doric as you squeeze in with the noisy regulars at what is said to be one of the longest bars in Scotland.
Serving a seriously impressive selection of Scottish and English ales, the bar is also well known for brewing its own.
The perfect place for a chin wag
Tucked away down a cobbled lane off Union Street, it's the perfect place for a chin wag, and has also been a long-standing meeting place for Orkney and Shetland islanders as it's close to the Ferry terminal.
You never know who you may share the bar with either as The Prince of Wales is where media mogul Rupert Murdoch was spotted enjoying a pub lunch late last year.
 The Prince of Wales, 7 St Nicholas Lane, Aberdeen, AB10 1HF.
http://www.princeofwales-aberdeen.co.uk/
Open: Mon-Thu: 10am-12am. Fri-Sat: 10am-1am. Sun: 11am-12am.
---
More
Next up: Q