A-Z of Secret Aberdeen: T for… The Tippling House
---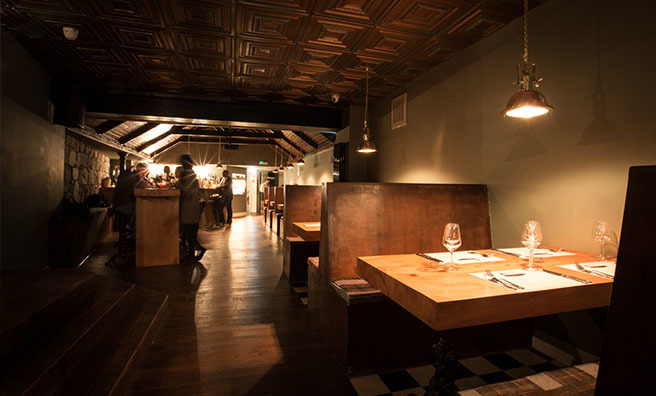 As you'd expect from such an international business city, Aberdeen has more than its fair share of cocktail bars, but one of them stands head and elegant shoulders above the rest
The Tippling House is a very discreet basement bar in bustling Belmont Street. With low level lighting and sounds and cosy booth seating this feels more like a late night tavern on the Lower East side than a Scottish pub. With some of the top mixologists in the city plying their trade here, the cocktails are truly top notch.
Presented in a gorgeous selection of glasses, tumblers and mugs with inventively sculpted fruit and foliage they look good enough to drink. Well, to photograph at least half a dozen times at different light settings, put on Facebook to make you friends jealous and then drink!
The food is equally inspired with Game and Seafood sharing platters as well as small plates of mac and cheese with pulled pork, and smoked salmon Scotch eggs.
This is where the cool people hang out, and who can blame them? Of all the gin joints in all the world, you'll be glad you walked into this one.
The Tippling House, 4, Belmont Street,  Aberdeen AB 10 1JE.
Open: Mon- Thurs -4pm- 2am. Fri-Sat 4pm-3am. Sun 4pm-2am.
---
More
Next up: U