A-Z of Secret Aberdeen: U for… Union Street
---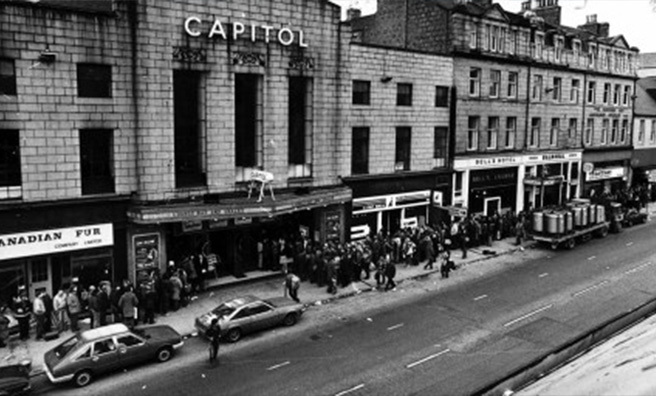 The most famous street in Aberdeen used to be a film-lover's paradise
Aberdeen was once home to an incredible 35 cinemas. Many of these beautiful Art Deco buildings were almost next door to each other on the city's Union Street.
Film lovers can join Hidden Aberdeen on their Lost Cinemas Of Union Street tour. They'll take you on a journey into the city's cinematic history, recalling the early days, the high point in the 1940s and 50s and the sad decline of picture palaces today when the city is left with only 4.
Forgotten and hidden history
The tour lasts for around two hours and covers 11 cinemas in all their their fascinating, faded grandeur. Hidden Aberdeen tours are run by local author and historian, Fiona-Jane Brown.
They offer regular themed walking tours which highlight Aberdeen's forgotten and hidden history  – definitely worth checking out.
http://www.hiddenaberdeen.co.uk/Tours/index.php
https://www.facebook.com/HiddenAbdnTours
Note: Public tours stop over the winter and begin again at Easter, but you can still book private tours.
---
More
Next up: V