A-Z of Secret Aberdeen: V for …Vampires
---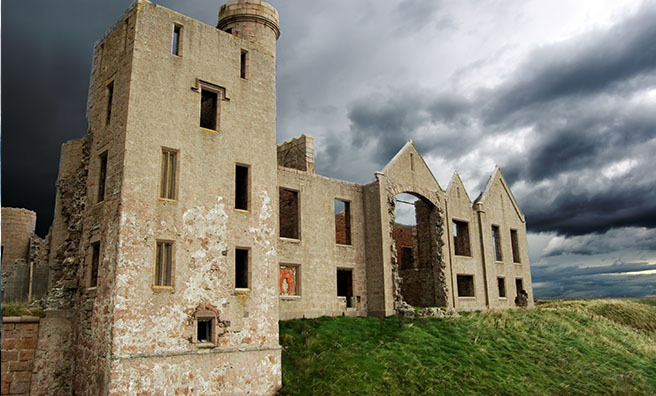 Visit the inspiration behind Dracula!
If you fancy getting your teeth into some vampire hunting then there's no better place to visit than Slains Castle at Cruden Bay.
This spooky, cliff top ruin is said to have inspired Bram Stoker to write Dracula when he stayed at a nearby cottage in 1895. The castle is derelict and very exposed  – literally teetering on the cliff edge- so care is required to explore it. The site is fenced off but entrance is permitted at your own risk, and Walk Highlands have a great route on their website which takes in the castle in all its glory.
Spookiest bar in Aberdeen
The location also inspired a spooky themed-pub in the city centre called, funnily enough, Slains Castle. Voted one of the "top 10 UK's craziest theme bars" by HeartBritain.com, the pub is a gothic tribute to all things spooky, with great themed menus.
http://www.eerie-pubs.co.uk/slains-castle
http://www.walkhighlands.co.uk/aberdeenshire/bullers-of-buchan.shtml
---
More
Next up: W