Arrochar Alps
---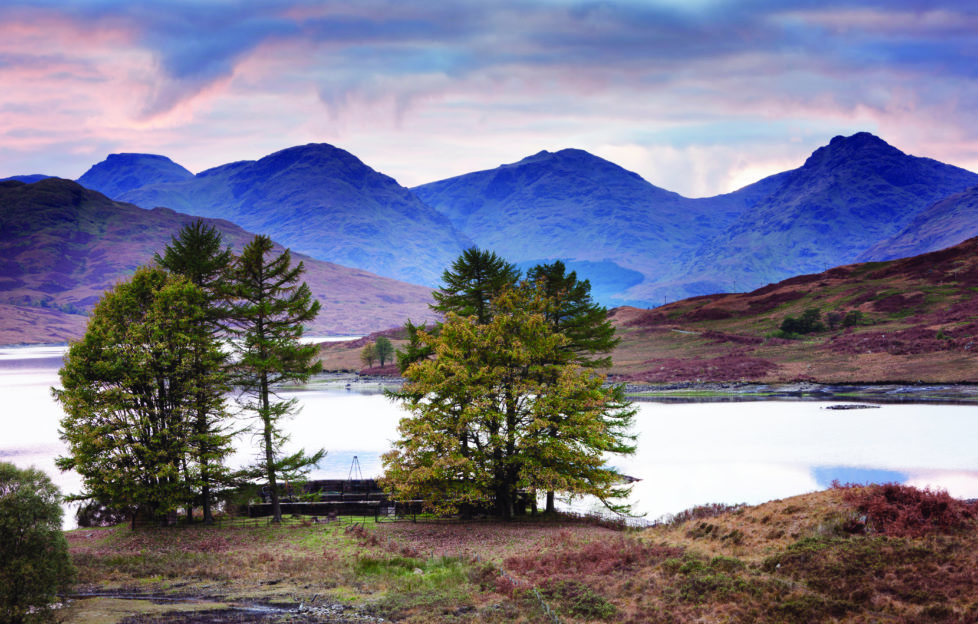 "Looking from Loch Arklet to the distant peaks of Ben Ime, Ben Vane and Beinn Narnain."
Easily accessed from Glasgow in little more than an hour, the Arrochar Alps are considered classic Munros for good reason
The Arrochar Alps to the west of Loch Lomond include four rugged Munros and a Corbett nicknamed The Cobbler. The four would not typically be done in one day, though would not be impossible.
Instead, Beinn Ime and Beinn Narnain, the southernmost of the four, make for a good double-Munro hike. Likewise, Ben Vane and Ben Vorlich can be knocked off in a day.
Regular trains travel between Glasgow and Arrochar & Tarbet station and take around 75 minutes. The trains run regularly throughout the day, the first arriving at 6:33am and the last leaving at 10:18pm.
A 1.5-mile walk takes walkers to a start point just outside Arrochar village, for the off-road path that heads upwards to Narnain, Ime and The Cobbler.
Bens Vane and Vorlich, meanwhile, are further north. They can also be accessed from Arrochar & Tarbet. It may shorten a very long walk, however, if you start at Arrochar & Tarbet and finish at the next station up, Ardlui (or vice versa).
However many mountains you choose to walk, you are promised a rewarding outing in an easily accessible but stunningly remote-feeling glen.