The Corrour Munros
---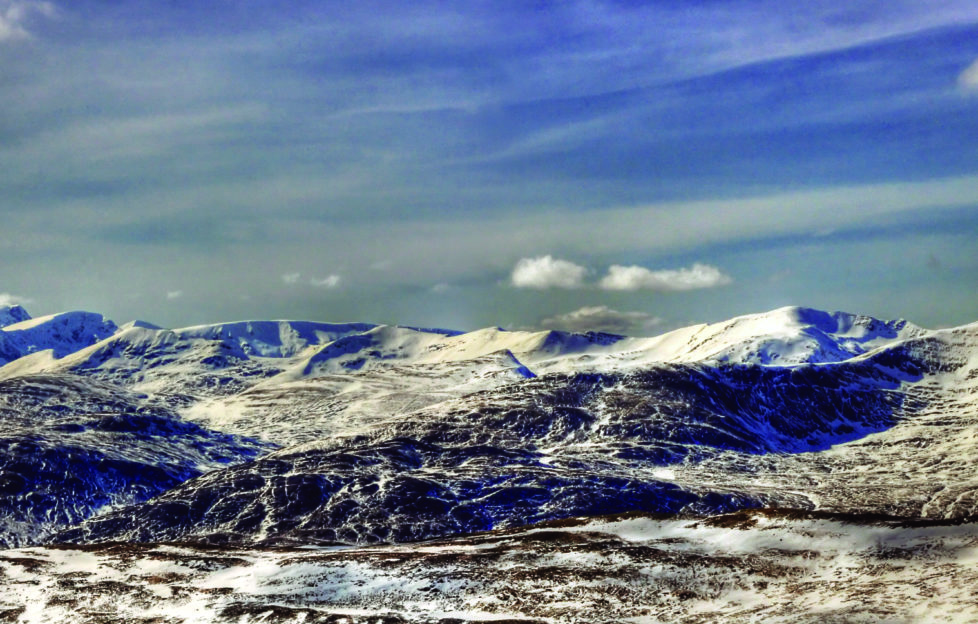 Andy Swanson - Corrour Munros
Trainspotting fans will have glimpsed the remote location of Corrour Station on screen, but to experience the wonderfully wild landscape you have to pay a visit
The Munros of Beinn na Lap, Sgorr Gaibhre and Carn Dearg are relatively straightforward from Corrour Station in good weather. Many Munro baggers will aim to walk all three in one outing. Otherwise, Beinn na Lap is summited separately from the neighbouring pair.
Walkers will enjoy looking down over picturesque Loch Ossian and further afield to the many mountain peaks of the wider West Highlands area.
Remember that scene from Trainspotting where Tommy takes Renton, Spud and Sick Boy our for a day in the country? This is where they end up, before Renton's angry monologue about being Scottish sends them back on the train.
Luckily for them, there are three or four trains each day from Glasgow's Queen Street to Corrour, although fewer on a Sunday. It should be noted that there is just one on Sundays in winter. The earliest train from Glasgow arrives at 11.21am, while the return departs at 6.25pm.
An earlier arrival was possible in previous years. Nowadays, an overnight camp may be necessary for longer walks given the narrow seven-hour window.
The London to Fort William Caledonian Sleeper train is an option, too, with arrival at 8.58am. Tickets should be booked well in advance.