Opera Highlights 2019 – Raving Reviews!
---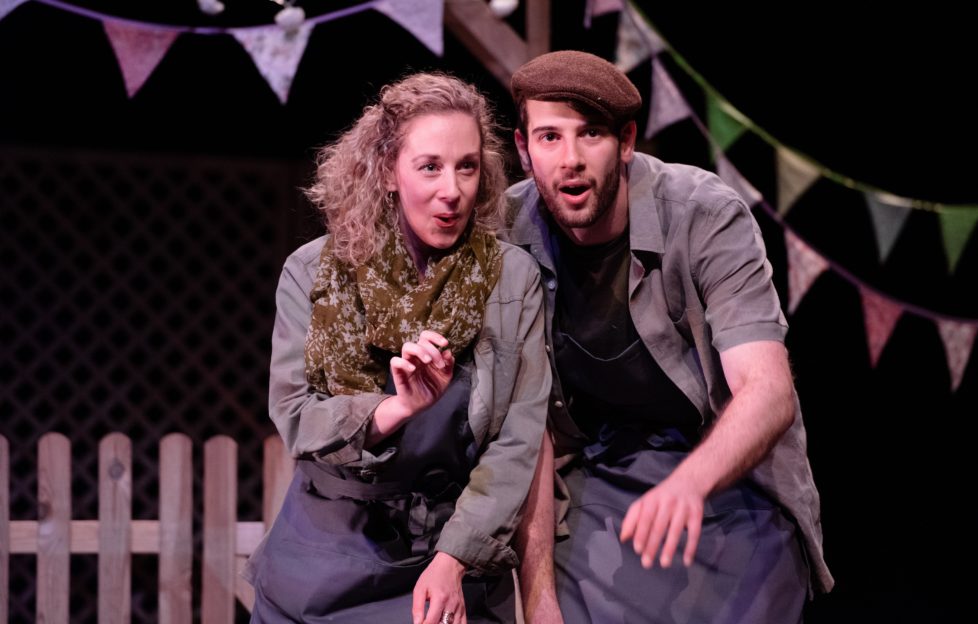 Scottish Opera 2019 Autumn Highlights - © Julie Broadfoot - www.juliebee.co.uk
Scottish Opera Mezzo Soprano, Martha Jones, continues our Opera Highlights 2019 blog series by filling us in on all the fan favourites
One of the best things about performing on the Opera Highlights tour is having the chance to take opera further afield, reaching audiences that perhaps don't have as much opportunity to experience live music.
During this tour, we have been lucky to be able to meet our audiences after shows. I have had many people come to me almost in tears – the "Flower Duet" by Léo Delibes seems to be a particular favourite!
I met one audience member who enjoyed the show so much that he travelled to see the show twice and many more who were recommending the show to friends and family who live close to other tour venues.
I especially try to make time to chat to the children and teenagers we have had joining us in the audience, many of whom have just started singing lessons and are keen to get into the world of opera.
I think the question I am asked the most is probably a variation on, "How did you make a completely new story out of such well-known tunes?" (Well, along with, "You look much shorter off stage," but we won't go into that … )
The gift of a Highlights program is being able to sing such varied repertoire. Where else would you get to sing Benjamin Britten's The Rape of Lucretia and Gilbert and Sullivan in the same show? However, it also poses a challenge, to make a cohesive evening's entertainment out of arias and ensembles taken from several different operas. In this show, we even a new commission for Scottish Opera by Samuel Bordoli, which we have been the first singers ever to perform.
When we arrived to begin our rehearsal period (having memorised the music beforehand), we had a few music calls with our brilliant Music Director and pianist on tour, Ian Shaw, and then moved on to production rehearsals.
Our Director, Roxana Haines, encouraged us all to contribute our ideas to the backstory of our characters and the performance to create a thread to weave the different musical sections together. We achieved this by playing lots of games in rehearsals, improvising spoken dialogue in between each piece, and letting the story grow gradually. It has been a different way of working to a traditional production, with more freedom to allow the characters and story to develop organically from the music and the relationships we created in the rehearsal room. We are still having fun exploring our characters each night and alongside the different responses we have from the audience in each venue, this makes it feel almost like a new show every time, a definite bonus when there are 17 shows in total!
I've always heard great things about the Highlights tour from friends who've taken part in the past and I certainly haven't been disappointed. Shows aside, there has been plenty of time to see the breath-taking views that Scotland has to offer whilst travelling between venues.
We had a tour of the Glenfarclas whisky distillery, visited the home of Harris gin, took in the views from a height in Ullapool and saw the Callanish Standing Stones. So far, we have been incredibly fortunate with the Scottish weather, especially in Ullapool, where the day off almost felt like being on holiday, complete with beach views and beautiful sunshine.
It's always slightly nerve-wracking to think about being on tour (and in the confines of a tour bus) with people you barely know but everyone, both off and on stage, has been fabulous and I count myself lucky to be sharing this Opera Highlights tour with such a fantastic team.
For more information on this year's Opera Highlights click here>>
And to purchase tickets visit www.scottishopera.org.uk