Opera Highlights 2019 – On The Road One Last Time
---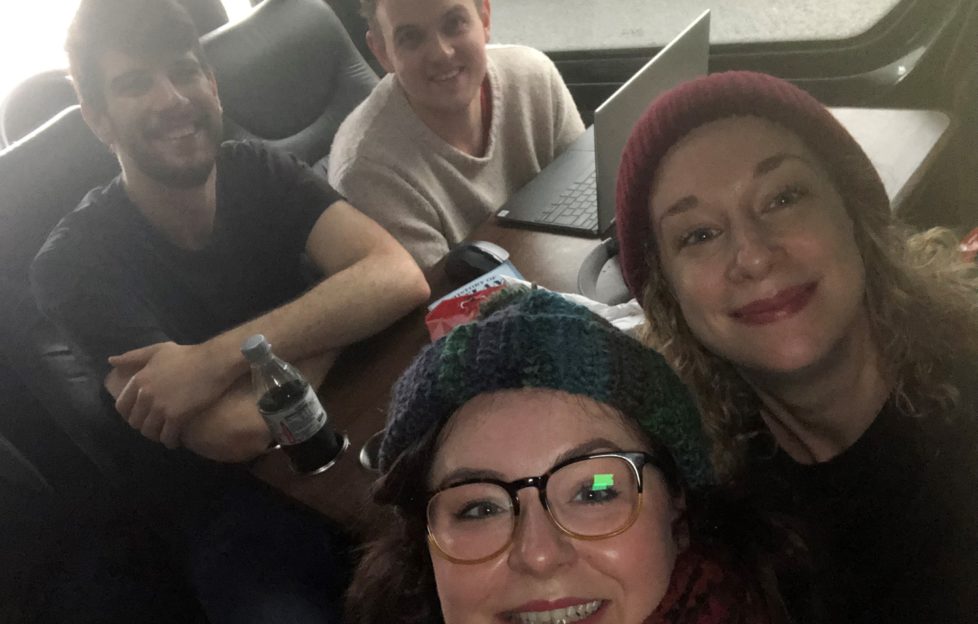 Scottish Opera Soprano, Charlie Drummond, writes the final blog in this year's Opera Highlights series and it's all about the memories
After a week of travelling to and from Glasgow we readied ourselves for the 750 mile round-trip that would take our Opera Highlights tour to three more locations for three more shows: Thurso High School; The Orkney Theatre, Kirkwall; and Haddo House, Ellon. Excited to explore more of Scotland, we packed up bright and early on Monday morning into our amazing Opera Highlights van to take our little show up North. We wrapped up warm and cosy (some of us sporting wonky homemade hats) and set off for the highest of the Highlands!
Each location on tour offers something different but they all have one important thing in common: welcoming us with open arms. Despite sniffles, travel-sickness and tiredness, each of this week's venues enabled us to enjoy every second of every show. Our first stop was Thurso for our performance at Thurso High School where we met some audience members who had already been to see the show and came back to see it again!
After a successful show in Thurso and a VERY brisk walk along the beach we travelled from there to Orkney on ferry number three of the tour. We were lucky with the weather last time we went away – VERY lucky – but this time our luck did not hold out and we had a bit of a bumpy ride.
However, it takes more than some wind and rain to hold us back! We've been taking full advantage of getting to visit so many beautiful places and have had to remind ourselves on a few occasions that we were at work and not on holiday as we squeezed in plenty of sight-seeing in our time between shows.
Stopping by The Orkney Distillery, we learned that their compass-like insignia is actually an Icelandic Wayfinder. Not a compass to find your way, but a compass to find your way back home. Fitting when our job takes us so far away so often.
From Orkney we then travelled to Haddo House for the final show of the week where we were welcomed warmly to their beautiful theatre and were privileged to round-off the Haddo Arts Festival with our Opera Highlights show.
Tour draws to an end and I reflect on all that has made it special; new colleagues and friends, beautiful places to visit, the importance of taking our show to places where people might not otherwise be able to travel to see an opera and, indeed, the show itself.
I'm not sure what exactly is making us all feel so attached to this show; but there is something in the shared experience of creating something then taking it around the country, sharing it with audiences and experiencing everything a tour has to offer – ups, downs and LOTS of full Scottish breakfasts – that means it will be hard to forget my first job at Scottish Opera.
After each show we go front of house to meet the audience and I was recently asked what is it that prevents this show from getting "stale" even after so many performances (numbers twelve, thirteen, and, fourteen during this week).
It is the love we share in our show and belief in the story that we have created and the desire to tell that story that keeps us wanting to push it further every time we perform it.
It's hard for the team not to feel a bit sad that we are now in the final stretch of the tour, but one thing is for certain: we have plenty of happy memories from the experience to keep with us!
For previous blogs Opera Highlights blogs click here>>
And for more information visit www.scottishopera.org.uk