Jackie Stewart Opens Jim Clark Motorsport Museum
---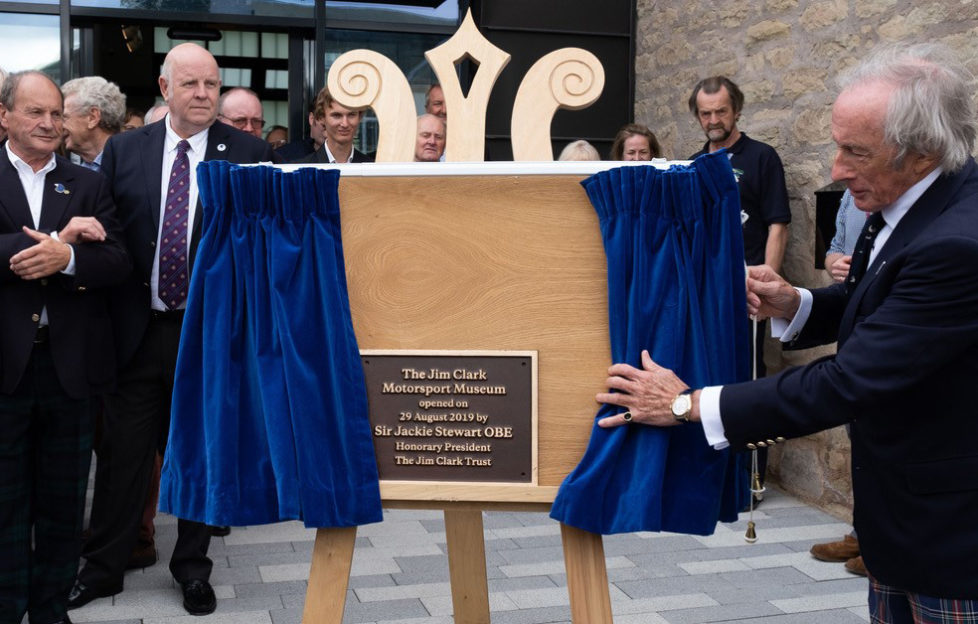 Sir Jackie Stewart has officially opened a museum honouring the life of the Scottish Borders farmer and double Formula One World Champion, Jim Clark
FORMULA ONE LEGEND, Sir Jackie Stewart OBE, has officially opened the new Jim Clark Motorsport Museum in Duns, Scottish Borders.
The three-time World Champion, Sir Jackie, said: "Formula One is a global sport and therefore anybody who knows anything about it knows the name Jim Clark.
"When Jim Clark was racing, he was my hero and forever will be. He was certainly the best racing driver I ever raced against. He was an enormous help and taught me so much about the business. The manner in which he drove racing cars was just different to everybody else so I had somebody very good to learn from."
Jim Clark won the Formula One championship in 1963, becoming the then youngest ever World Champion. He was victorious again in 1965 and in the same year won the prestigious Indianapolis 500 in America. He remains the only driver to have won both the Formula One and Indy 500 titles in the same year.
Clark tragically died at Hockenheim in Germany at the age of just 32. He was much admired for his modesty and humility alongside his remarkable natural ability in all forms of motor racing. He is still considered one of the greatest racing drivers ever and remains to this day one of Scotland's most admired sporting heroes.
The museum, operated by charity Live Borders, includes two of Jim Clark's race cars, new image galleries, film footage, interactive displays and a simulator. There is also expanded exhibition space showcasing memorabilia and the trophy collection. Having opened to the public in mid-July, the Jim Clark Motorsport Museum has already welcomed more than 5,000 visitors.
 For more information and tickets, visit www.jcmm.org.uk
---
Discover more about Jackie Stewart and the other remarkable Scots who changed the world with our new bookazine Scottish Heroes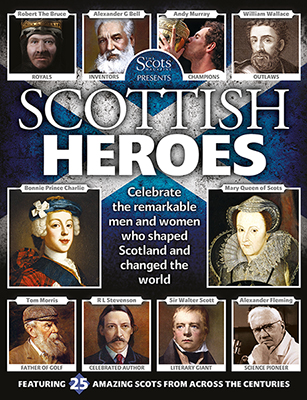 Available for online purchase from DC Thomson Shop or in stores at WHSmith