Six By Nico Brings A Taste Of Mexico To Scotland
---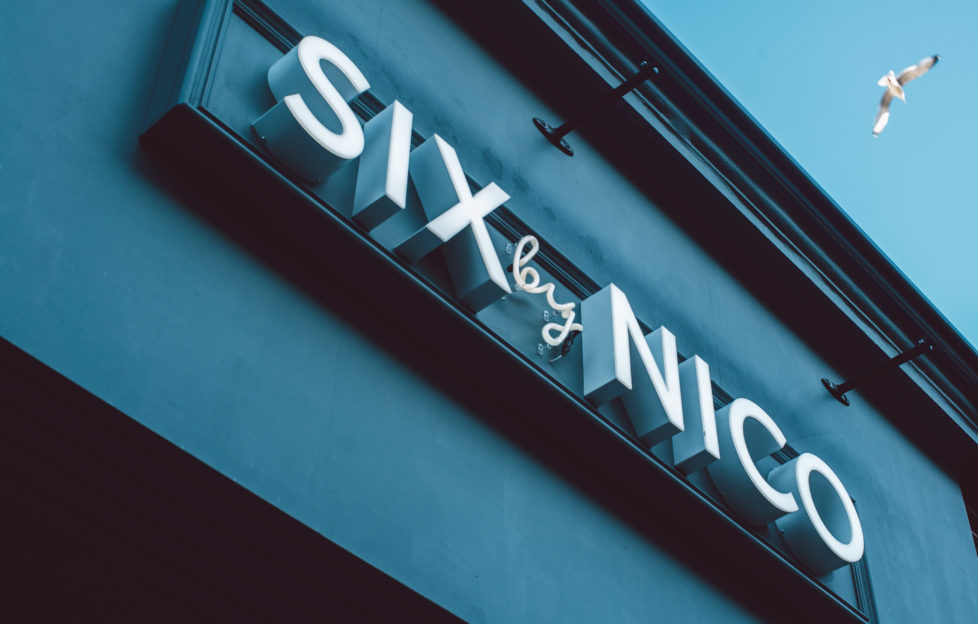 Sponsored by Six By Nico
Journey to the heart of Mexico with Six By Nico
Six by Nico restaurant brings the vibrant spirit of modern Mexico to their restaurants this Summer.
Inspired by the country's extensive and sophisticated culinary culture 'Mexico' aims to transport diners from the hazy cactus deserts of Tijuana to the vibrant, bustling streets of Mexico City with each course.
Chef Nico Simone is excited to bring this cuisine to Scotland.
"I think our Mexico themed tasting menu gives guests the opportunity to try different colours, textures and flavours that they may not have discovered before," he said.
"Mexican food is fantastic with a lot of flair and colours. We aim to offer a diverse and delicious range of dishes that bring the culture and history of the country all together in one bite."
This six-course tasting menu, rich in colour and flavour combines elements of both contemporary Mexican street food and ancient culinary classics to provide guests with a taste of the country's flavourful history.
The restaurant concept creates a new menu every six weeks. Since opening their first restaurant site in Glasgow's Finnieston area last year themes have included Childhood, New York and Disney. Since opening in Edinburgh with 'The Chippie' theme menu in March 2018, guests at both city locations are able to enjoy the same menu.
Chef Nico Simeone and his team invite guests to join the fiesta this Summer with a seductive trip to the heart of Mexico. Mexico may be on the other side of the world but this new dining experience will draw guests even closer to Latin America at both Six by Nico restaurants in Glasgow and Edinburgh from Tuesday June 26th.
The new six course tasting menu includes:



CHICKEN THIGH TACO – Guacamole, Strawberry Salsa, Whipped Creme Fraiche




NACHOS – Heritage Tomato, Housemade Queso Fresco, Avocado Gazpacho




ELOTE – Sweetcorn Risotto, Green Chorizo, Pickled Red Peppers




SEA BASS CHILPACHOLE MIXTO – Mussel Escabeche, Crab Mole, Sikil Pak, Orange


PORK CHEEK BARBACOA – Refried Beans, Tomatillo, Rainbow Chard, Crackling
And it wouldn't be Mexico without a taco. Fiesta goers will love the sixth dish on the menu that offers a latin twist on the dessert!
CHOCOLATE TACO – Tonka Bean Ganache, Banana Ice Cream, Chipotle & Banana Caramel
Diners can book a table now for 'Mexico'. Open from midday, Tuesday through to Sunday, each six-course menu will be available from noon to night. The menu will be priced from £28 per person in Glasgow and Edinburgh with the option to enjoy an expertly selected wine and specialist drinks pairing for an additional £25 at each restaurant. As ever, there is a vegetarian alternative available for every course, as well as snack sides.
"We want to bring to life our interpretations of contemporary Mexican cooking," Nico said.
"People these days are much more familiar with Mexican dishes. Al pastor, quesadillas, mole, carnitas, barbacoa, chipotle and taco are all part of our culinary vocabulary now and Six by Nico are excited to introduce our guests to some thrilling Mexican inspired dishes".
To make a reservation and to book now, visit www.sixbynico.co.uk
Mexico will run from Tuesday 26th June until Sunday August 6th 2018
</p><p>&lt;/p&gt;&lt;p&gt; &lt;/p&gt;</p>